Fellow:Ege Tezcan
Jump to navigation
Jump to search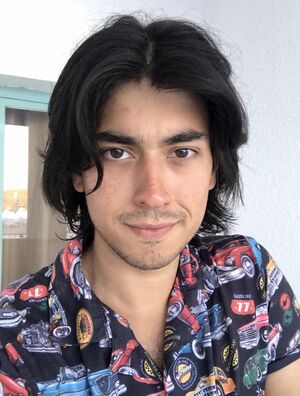 Name

Ege Tezcan

School (Cohort)

Koç University (2021 cohort)

Majoring in

Media and Visual Arts and Double Major in Psychology

Country

Turkey

Email
Bio
Hello! I am Ege and I am from Istanbul, Turkey. I am a junior, studying Media and Visual Arts and Psychology as a double major. I grew up and raised in Istanbul all my life. I also had an exchange year back in high school in 2016 and I spent a year in Juneau, Alaska. This was a life changing experience for me. I am an active volunteer in my community and I have volunteered for several projects in Turkey to promote equal education for everyone and to lower the disadvantages of minorities. I also had a chance to volunteer in Marrakech, Morocco for AIESEC in 2019 and work with several NGOs. I am a photographer and musical actor since high school and last year I was the Vice President of the musical club in my university. I also like nature and being in mountains. I made a decision to live in a tent during the COVID quarantine and I spent 6 months living in a tent in southern Turkey. I also like sport climbing and slacklining as well and of course doing yoga.
I have a versatile character and in the future I aim to intersect both of my disciplines and also keep volunteering.
Achievements
I have received a full ride scholarship for my exchange year in USA from the Department of the States (KL-YES scholarship) and during my studies in USA, I have received Community Service Award by Ayusa International. I have replaced as the 77th in the National College Entrance Exam out of nearly 2 millions student and had a full-tuition scholarship from the university. I have received the Outstanding Success Scholarship which is only given to around 50 students out of thousands of applicants to potential future leaders by the Turkish Educational Foundation. As a goal achiever, I am eager to achieve more.
Social media profiles
Instagram: iam.ege
linkedin: https://www.linkedin.com/in/egetezcan/
---
---