Fellow:Divya Gayatri Kota
Jump to navigation
Jump to search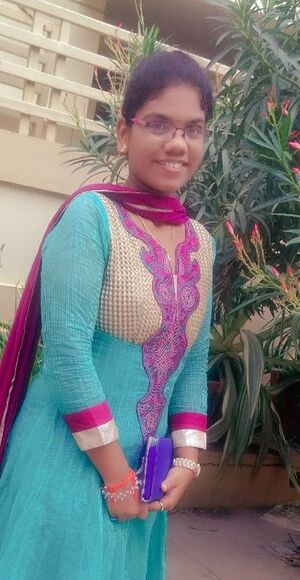 Divya Gayatri Kota is a University Innovation Fellow from India.Gayatri is pursuing her graduation in the stream of Computer Science and Engineering from QIS College of Engineering and Technology.She is an active participant in all the technical and cultural events.She presented herself as an organiser and mentor in symphosiums and events.She organized an event at her school on occasion of world youth skills day.At present she is working on a web application JAVAOPERA and also a member of CSI(Computer Society of India).
She has a Zeal of exploring herself in different platforms which made her to grab the opportunity of turning out into UIF.She is passionate of being an Enterprenuer and loves spending her time in listening to music, surfing internet to explore new things. She is good in debates and group discussions and also interested in coding and working out on algorithms and puzzles. she likes communicating and can easily colloborate with people who are new to the team which makes the environment more lively.
She believes in working in team because
"Talent wins games but Teamwork and Intelligence win Championships".
She also follows the Quote
"If you never made mistakes,then you never tried anything new".
College Website:
CSE Departmental Website:
College wiki:
QIS_College_of_Engineering_and_Technology
Pitch Video:
https://www.youtube.com/watch?v=lGXIVIGKYTY&feature=youtu.be


---
---