This site will go under maintenance from 25-11-2020 to 30-11-2020. It might not reachable during the maintenance period.
Fellow:Divya Athikari
Jump to navigation
Jump to search
Divya Athikari is a university innovation fellow and an undergratutate pursing in  computer science and engineering in siddartha institute of science and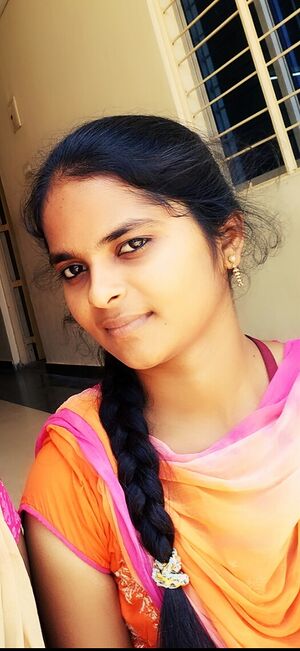 technology[SISTK].She is originally from chittoor.She started her schooling siddartha institute of science and technology since 2015.She is very interested in entreprenuership. She is interested in exploring new things that is to be innovative.She like to participate in many technical symposiums and workshops.I  have participated in workshop on IOT-internet of things an outreach of IIT Varanasi  held at Siddartha Institute of Science and Technology and won certificate. And also participated in workshop on BIGDATA WITH HADOOP USING IBM INFOSPHERE BIGINSIGHTS at Siddartha Institute of Science and Technology and also participated in mean stack cloud computing..I think this is best platform for the one who strives  to change the educational  system of our current nation.Today innovation and entrepreneurship has rise a lot for the development for this U IF helps me a lot.In her spare time she like to interacting with peers and reading books ,playing games,watching tv etc..
---
---