Fellow:Dinesh Nadimpalli
Jump to navigation
Jump to search
https://in.linkedin.com/in/dinesh-nadimpalliDinesh Nadimpalli is a University Innovation Fellow(UIF) pursuing his Bachelor of Engineering in the stream of Electronics and TeleCommunication in SRKREC(AndhraPradesh, INDIA). He is a member of IETE a National level student organization which conducts magnificent programs for the students. He is an active contributor and possesses skills beyond his academics.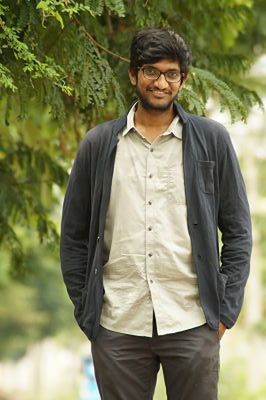 Apart from this, he is passionate about doing projects related to electronics, web development and for the social welfare because such projects make him self-motivated and promote lateral thinking. He did some projects related to Arduino and conducted a two-day workshop on Arduino with the help of his friends which was a big hit. This workshop was aimed at improving the knowledge of the students of his college on Arduino.
Written By: Dinesh Nadimpalli
Note: This is just a reference, but things may become way more complicated and way more elegant as time passes.
Check out my LinkedIn for more details: Dinesh Nadimpalli
Related Links:
Pitch Video Link:
https://www.youtube.com/watch?v=FHA2zzINaf4&feature=youtu.be
Campus Overview:
http://universityinnovation.org/wiki/Sagi_Rama_Krishnam_Raju_Engineering_College
Student Priorities Link:
http://universityinnovation.org/wiki/Sagi_Rama_Krishnam_Raju_Engineering_College_Student_Priorities
Landscape Canvas Link:
https://docs.google.com/spreadsheets/d/1Ec4qF--4obuQ7-zT4W-qfgwixf0r5R8OsgLMGs8WRG0/edit#gid=0
Student Profile Link:
https://course.novoed.com/oe/#!/users/dinesh_sai_varma_nadimpalli
Team Members:
Ajay varma  , Sushruth  , Srikanth
---
---