Fellow:Claudio Baz
Jump to navigation
Jump to search
Claudio Baz
He is a candidate of University Innovation Fellow. He is studying acountancy at the University of Montevideo and he is doing subjects for the degree of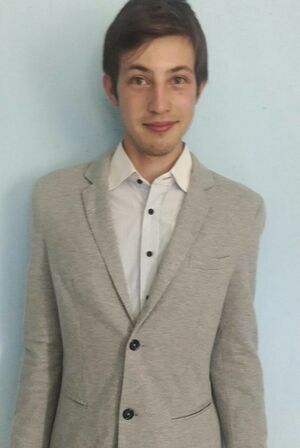 finance.
In the near future, He would like to have his own company, in which He will be able to transmit a series of values ​​and work behaviors. He has the idea of ​​creating a rehabilitation space for people who for different reasons are in street situations, addictions, have precarious homes or have left the penitentiary. These people are in a vulnerable situation and do not have the support they need.
In addition, He does other activities such as English and he is part of an educational program. It is a program in which the students of public secondary schools contribute to the new generations, either in curricular subjects or giving motivational talks.
He likes to be part of the this because He is contributing to the formation of young people in different aspects, at all times He trys to transmit my knowledge and ideas. This has helped him in his personal life in several points of view, in this program it is not structured at all, the tutors and the teacher in charge direct the talks and the topics according to the needs of the group.
His hobbies are acting and music. In January He joined a performing arts group "Filmaciones del Plata" that for work reasons he was not able to continue. From the first moment He loved it, either to act in different short films and musicals or to help in the design of the set. In his case, He made a short film entitled "Las manos de mi madre" as a main character, and He was part of others as a secondary. </span> </span>
[
[Category Student Contributors]
]
---
---