Fellow:Christian Caruso
Jump to navigation
Jump to search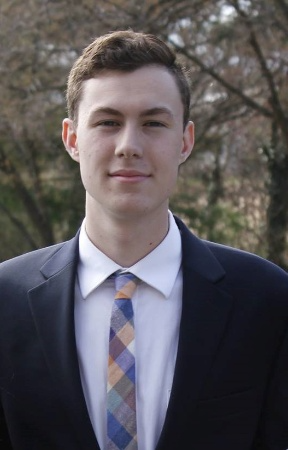 Christian is a Junior at James Madison University in Harrisonburg, Virginia. He will be graduating in the Spring of 2019 with a major in Computer Information Systems as well as a dual concentration in Emerging Technology and European Business.


Christian is fascinated how technology is constantly advancing; improving the world around us at a head-spinning rate. He loves to learn about, and discover how new technology influences economics, politics and society around the globe. Christian is extremely interested in the innovative power of technologies such virtual/mixed reality, as well as blockchain platforms. 


Christian's time at James Madison has allowed him to pursue these fascinations in ways that are beneficial to himself, and those around him. Christian is an avid supporter of project-based learning within multidisciplinary teams, focusing on solving real world problems locally, and globally. He has had the opportunity to develop these skills by engaging on team projects ranging from developing fully operation Virtual Reality campus tours, to designing and building aviation information systems for the United States Air Force. 


Outside of his curriculum, Christians focuses on being involved on, and off campus. He currently serves as the President of the Nationally Recognized Phi Chi Theta Co-ed Professional Business Fraternity. He also is involved as a Teaching Assistant for JMU's only Virtual and Augmented Reality course. Christian believes that these skills and experiences will help him be a successful University Innovation Fellow now, and long after he graduates from James Madison.
---
---