Fellow:Bunny Saikiran
Jump to navigation
Jump to search
Bunny Saikiran is a member of University Innovation Fellows (UIF) and he is persuving his under graduation in the field of Computer science Engineerimg at Pace Institute of Technology and sciences. Being a rare type of student who combines exceptional nature with a willingness and eagerness to learn. Bunny has always been very passionate about leadership and communication.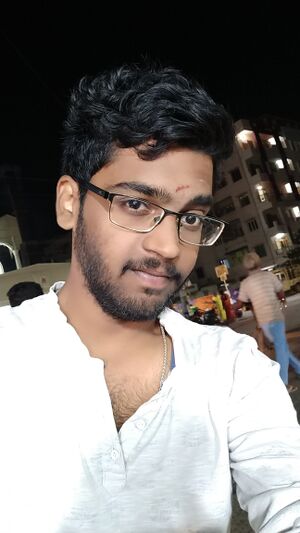 He used to explore and learn innovative things and is open to interact with people. He always believe in his attitude and he also believe the attitude which he believes supports him to move forward. His strength is his attitude and confidence about him. He use to prepare a perfect plan in his mind. He likes and cares about helping others and sharing his experience with them. We can see how he use to spread his love, how he use to love everyone. He love his enemies too so that they can't make any bad to him and that made him perfect. He is always cool, and broad minded person. His maturity towards understanding people and their situation is very good always. He wants to encourage the people who are willing to do something good, to plan some innovative ideas. He always use to do something different. It is not much easy to understand him , if you understood you will be the important to him.
He has a elder brother and he is before 2 years than Bunny. He love his brother and they always use to fight each other. His dream is to become a ROCKSTAR. He has good vocals and music talent. He love mobiles but he is not addicted to them. He use to say that he love his name (BUNNY) because that's the first gift given by there parents. He believes that if we know how to approach people and how to convince them , we will be the successful person every time.
---
---