School:Pace Institute of Technology & Sciences
Jump to navigation
Jump to search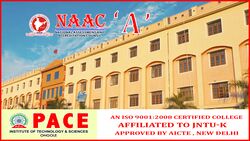 OVERVIEW
PACE INSTITUTE OF TECHNOLOGY AND SCIENCES is the dearest child of NRI brothers"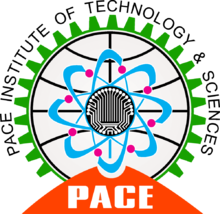 PACE INSTITUTE OF TECHNOLOGY AND SCIENCES (PACE ITS), established Under Srinivasa Education Society in 2007 at Valluru village near Ongole. It has been running successfully since the academic year 2008-09. PACE being an NRI's project,is committed to create a world class technical education. 

This great institution was established in the year 2008 with a humble beginning with a modest strength of 240 students, by the founders Er.M.VENUGOPAL RAO, Chairman and Er.M.SRIDHAR, Secretary & Correspondent. Ever since, it has been growing from the strength to strength and the stewardship of the Enlightened Management. This college has been situated in a panoramic area of 110 acres. This institution has assumed a place of pride and became a pioneer in imparting higher education. The management has pioneered the introduction courses such as MBA, M.Tech, Diploma. 

The AICTE,New Delhi sanctioned the PACE INSTITUTE OF TECHNOLOGY AND SCIENCES in the year 2008 with a strength of 60 students for each branch of EEE,ECE,CSE and IT.In the year 2009-2010 CIVIL and MBA were approved successively.In the next year 2010, the college was sanctioned MECHANICAL and AUTOMOBILE branches. An M.Tech Programme(CSE), and 120 seats for B.Tech(CSE) were sanctioned by AICTE.In the year 2012,the institute was Apporved by AICTE for M.Tech Programmes in ECE and EEE, along with 120 seats for B.Tech(CIVIL & MECHANICAL) and DIPLOMA (EEE & MECHANICAL) in the cosecutive year of 2012. The different courses run by the Management are endowed with a team of dedicated faculty working with missionary zeal. 
GLORY OF THE INSTITUTION
Accredited by NAAC with Grade 'A'
The only college in the region for achieving 100% admissions consecutively for Last 5 years, i.e  2013,2014,2015,2016&2017
15 acres of capacious campus surrounded by salubrious  atmosphere
Centers of excellence-  big data, cloud computing,  mobile computing
Microsoft  IT Academy in campus
IBM Academic initiative Membership
Recognized as the test  centre for GRE,GMAT & TOEFL
Active students chapters of professional bodies like CSI , ISTE & IEEE.
Well – Equipped Laboratories with 50 Mbps leased line internet connectivity
Unique central  Library with 3000 Sq. m  & good no. of volumes
e - Learning  centre with 70 systems
collaborations with IBM, Microsoft & Oracle corporation
Ac seminar hall with capacity of 300 seating
Well  maintained hostels to accommodate students with solar heaters
RESEARCH AND DEVELOPMENT
College provides the best faculty everywhere. In this, PACE provided Dr. M.Srinagesh as the Research and Development Coordinator. He is a post graduate engineer in Industrial Process Instrumentation Engineering.He obtained his M.Tech degree from Andhra University College of Engineering, Visakhapatnam. He is a Chartered Engineer (IETE). He has got 18 years of rich industrial experience in the field of Industrial Automation. He has been working as an independent consultant in the field of Industrial Automation and Calibration since 1999. Because of his flair for teaching he is also taking up teaching assignment in various private engineering colleges in and around vizag city. He teaches Electronic Instrumentation and Measurement subjects to ECE and EIE branches of Engineering. He is a member of various professional bodies like IETE, IEEE, Instrument Society of India(IISc, Bangalore),Indian Science Congress and ISA(USA). His papers have been published in journal for Instrument Society of India and other international journals. Currently,he is working as a Professor-Electronics in ECE department and Director -Industry Interaction & Research in PACE Institute of Technology and Sciences, Ongole.

Products Developed:
Indigenous Micro Controller based Bond Test Instrument for PSL industries Ltd, Vizag. (Used to test the Peel Strength of the PVE coat on Gas pipes buried under the ground. End Users: GAIL, RIL).
Network Communication hard ware for the weighing instruments for Indian Metals and Ferro Alloys Ltd., Therubali, Odisha.
LED street light electronic designs (LED selection and Driver design) for 3 I Technologies., Guntur.
Energy Saving Corridor lighting unit (using photo and thermal sensors) for 3 I Technologies., Guntur.
Wireless based Home Automation and Building Automation system (Under Progress).
Designed Electronic Automation system for Community Toilets - Prototype design submitted to Dr.Ambedkar Foundation, Ministry of Social Justice and Empowerment- New Delhi. The Project details have been submitted for the nomination of Awards for Innovative Public Toilets (Rural).
Experience in Academic Line:
Present Position: Working as Professor ECE department and Director (IIR) PACE Institute of Technology and Sciences- Ongole.
Oct,2012 - May,2014: Professor ECE Department, Universal College of Engineering and Technology, Guntur.
Aug,2010 - Sep,2012: Associate Professor & HOD, EIE Department, Lakireddy Bali Reddy College of Engineering (A), Mylavaram (v), Krishna District.
2008 - Aug 2010: Associate Professor in ECE department, Kaushik College of Engineering & Technology, (a Pydha group of Educational Institution, Affiliated to JNTU-Kakinada), Gambeeram, Visakhapatnam.
Experience in Industrial Line:
1999 - 2008: Chief Executive, Leowei Systems ( A licensee of Department of Legal Metrology, Govt. of A.P.), Visakhapatnam.
1996 - 99: Bellary Steels & Alloys Ltd., Bellary, Karnataka as Asst. Engineer (Inst.).
1994 - 96: Sathavahana Ispat Ltd. Bommanahal, Anantapur Dist. A.P. As Engineer (Inst).
1993 - 94: Narne Tulaman Mfg. Pvt. Ltd, Hyderabad A.P. as Engineer Electronics.
1991 - 93: Microcon Instruments & Systems, Bangalore. As Engineer-Projects.
Professional Training(s):
4-Week training in Instrumentation Department, HPCL, Vizag Refinery during May, 1990.
3-Week Training from SIEMENS Ltd, Nashik Works, M.S. India. In PLC Panel Designs and Programming using Siemens Hard ware and Software Products during May, 1992.
Training on Calibration Philosophy & Measurement Uncertainty conducted by Centre for Electronics Test Engineering, STQC directorate, DIT, MC&IT Govt. of India.
Hands on training on Fabrication of MEMS sensors at IITB, Mumbai under INUP scheme during 23rdMarch,2015 to 27th March, 2015.
Professional Body Memberships:
Fellow (life) of Institution of Electronics and Telecommunication Engineers, India. FIETE (FL125943) & Chartered Engineer (C.Eng (IETE)).
Fellow (life) of Institution of Engineers, India. FIE (F-1202649)
Member (life) of Instrument Society of India, Indian Institute of Sciences, Bangalore MISOI. (LM1570).
Member IEEE MIEEE (USA) (Member ship No:90645771).
Member ISA MISA (USA) [International Society of Automation] (Member ship No:33184777).
Member (life) The Indian Science Congress Association, India. MISCA , (Membership No: L18153).
Member (Life) Indian Society of Lighting Engineers, India (ISLE).
CAMPUS FACILITIES
It is proud to say that the college is provided with well furnished, modern and spacious class rooms with teaching aids like OHP, LCD Projectors etc. All labs are equipped with up to date sophisticated equipment. Computer Centers and Language Labs are air conditioned and equipped with 500 No. of high configured computer systems with 18.5" TFT Color Monitors. 

Our twelve-acre and Wi-Fi enabled campus have two furnished hostels, sophisticated labs,72 classrooms, a top class library, an administration building, a guest house, a cafeteria, a volleyball court, a basketball hoop, ping pong tables, cricket ground, lots of grassy areas, trees, plants, flowers and birds, in our humble estimation, this is the place to immerse yourself in Learning & Fun.
ENTREPRENEURSHIP DEVELOPMENT CELL - Saahas
In order to enhance the growth, Productivity and Competitiveness of Entrepreneur skills among the youth in Andhra Pradesh by Leveraging various disruptive Technological and Engineering Excellence tools, techniques and solutions, our college is organizing an Entrepreneurship Cell from 2015 to discuss and to know the technological innovations and shaping the future of Business, Learn about the innovative solutions, understanding new and emerging relevant technologies in starts-ups and net working opportunities with major Technology Provider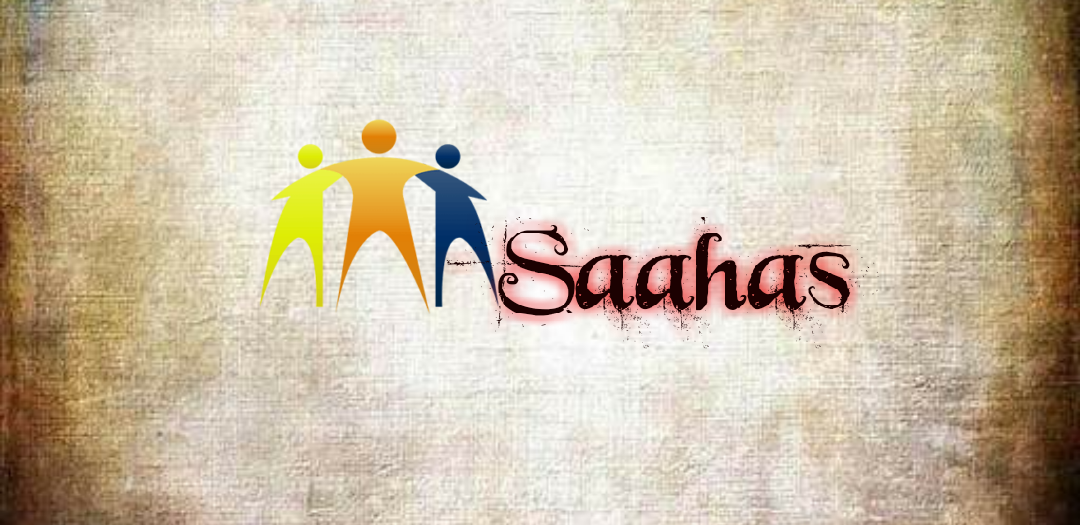 We focus on promoting technological upgradation and manufacturing excellence with the Indian industry by sharing of Global best Practices and experience in the areas of Engineering and Technological excellence to understand collaborative opportunities with technological companies, start-ups, government officials, etc. 

Vision 
To promote Entrepreneurship amongst the students.
To transform the job seekers into job providers.
To create an entrepreneurial culture in the institution by conducting entrepreneurship motivation camps,awareness camps and development programmes.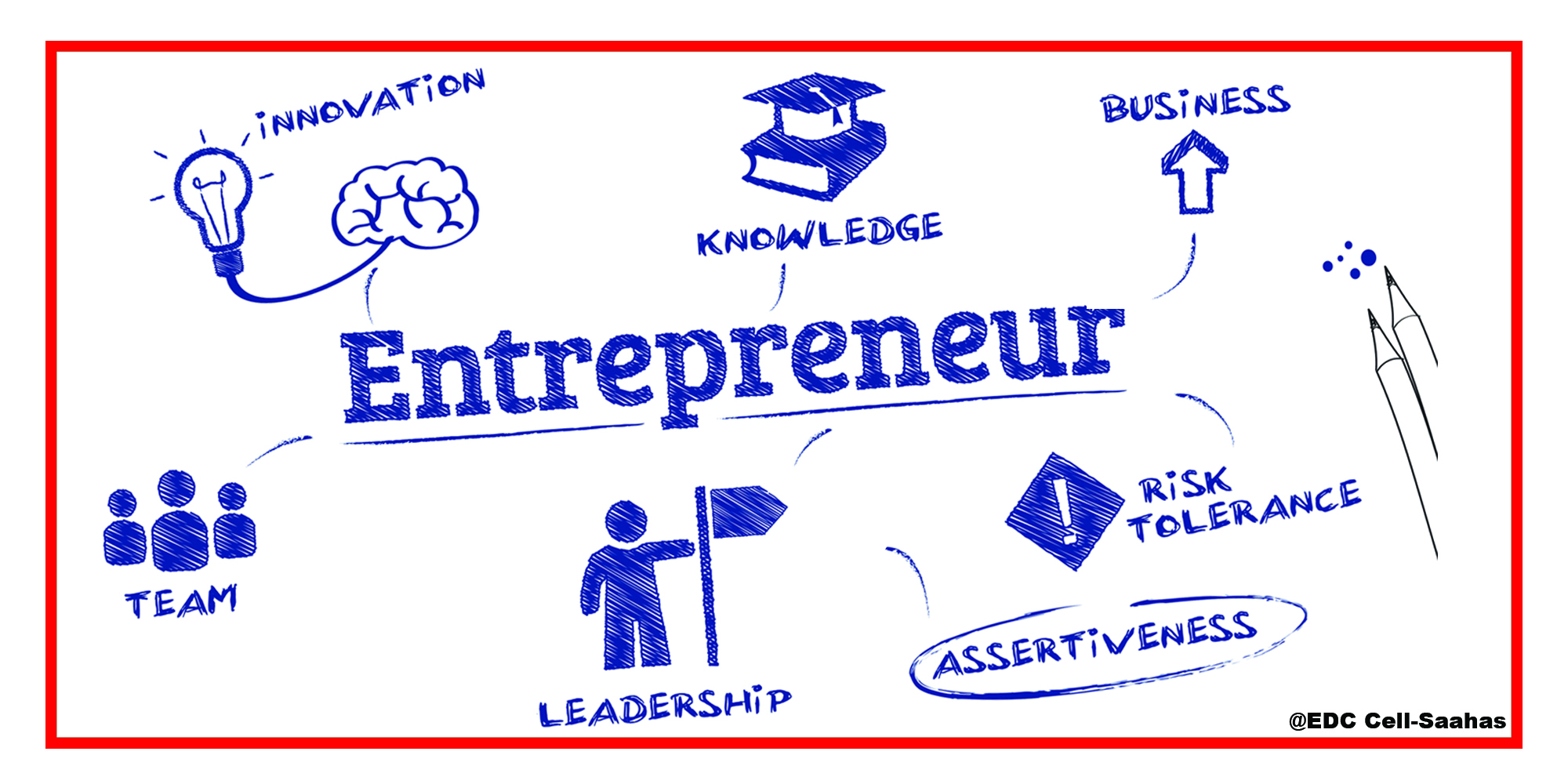 Mission
To foster better linkages among industries, institutions and other organizations engaged in promoting small and medium enterprises including NGOs.
To explore the possibilities to collaborate with the Industry, Government bodies and NGO's to enhance entrepreneurial skills among the students and to provide the right orientation, training and counselling for the students.
To respond effectively to the emerging challenges and opportunities related to micro enterprises.
PRESENTING IQAC – INTERNAL QUALITY ASSURANCE CELL
Every quest especially one of Quality Assurance requires series of maneuvers. The IQAC with an all new team took its first step when we asked ourselves what we could do to strengthen IQAC to improve quality at PACE now and in its future. After bringing in a structural change, we have made real progress toward a new beginning and our mission to make IQAC more effective, relevant and responsive to quality change. In this yearend report, we share an update on the implementation of our vision and mission, as well as authentication of IQAC'S wide ranging innovative efforts to bring in quality change in the college. This past year has been a year of new ideas and best practices and also a year of engagement of faculty and students. 

In pursuance of the National Action Plan of the National Assessment and Accreditation Council (NAAC), Bangalore, for performance evaluation, assessment and accreditation and quality up-gradation of institutions of higher education, it is essential that an Internal Quality Assurance Cell (IQAC) as a quality sustenance measure has to be established. Hence, the Institute has established the IQAC cell in the year 2016. Since quality enhancement is a continuous process, the IQAC becomes a part of the Institute system and works towards realizing the goals of quality enhancement and sustenance.
SKILL DEVELOPMENT CENTRE
We are very happy to share that our college (PACE) was selected as a Regional Centre by the Government of Andhra Pradesh in initiating a program by Mobile App Development organized by Andhra Pradesh State Skill Development Corporation (APSSDC). This is being done in collaboration with the industry,academia,training partners and Government Departments.

The whole idea is to create an opportunity space for the students by training them in different platforms, enabling the students to formulate problems, and solve them by coming up with software in the form of Apps.
PLACEMENT CELL
The Training & Placement Department of PACE facilitates the process of placements for students passing out from the Institute besides collaborating with leading organizations and institutes for setting up of internship and training programs for the students. 

The office liaises with various industrial establishments and corporate houses etc. which conducts campus interviews and select graduate and post-graduate students from all disciplines. The Training & Placement Office provides the infra-structural facilities to conduct group discussions, tests and interviews besides catering to other logistics. The Office interacts with many industries in the country, of which nearly 50 companies visited the campus for holding campus interviews. The industries which approach the institute come under the purview of:
Core Engineering industries
The placement season runs through the course of the year commencing the last week of July through to March. Pre-Placement Talks are also conducted in this regard as per mutual convenience. Job offers, dates of interviews and selection of candidates etc. are announced through the Training & Placement Office.

The Placement Office is assisted by a committee comprising representatives of students from the under-graduate and post-graduate engineering streams. The committee evolves a broad policy framework every year besides a set of rules which are inviolable. Students are closely co-opted in implementing these policy decisions.
MOU'S SIGNED COMPANIES
1) Cognizant, Chennai 
2) SAP Labs, Bangalore
3) Infosys, Bangalore
4) LG Soft India, Bangalore
5) Syntel, Chennai
6) TCS, Hyderabad
7) Polaris, Chennai
8) IVTL  Infoview , Chennai
9) IBM, Bangalore
10) HCL, Chennai
11) L&T Infotech, Bangalore
12) Lending Kart, Bangalore
13) In Rhythm, Chennai
14) Maveric  Systems, Chennai
15) Adaptavant  Technology  Solution, Chennai
16) Congruent Solutions , Chennai
17) Data patterns India Pvt., Chennai
18) Vembu Technologie, Hyderabad
19) VisionTek, Chennai
20) Ionixx  Technologies, Hyderabad
21) Genpact,  Bangalore
22) Mphasis, Hyderabad
23) Serc , Hyderabad
24) Just Dial, Chennai
25) Nissan Automotive, Chennai
26) Honda, Hyderabad
27) Lanarsy Infra, Bangalore
28) PACE Power Systems, Chennai
29) Scope  e- Knowledge , Bangalore
30) HGS, Mumbai
31) Jp Morgan, Chennai
32) Rai Sriya Automotive Industries  Pvt  Ltd, Hyderabad
33) Intone Networks, Hyderabad
34) Ceasefire Industries  Pvt  Ltd., Hyderabad
35) Axness Technolo, Hyderabad
WOMEN WELFARE SEXUAL HARASSMENT ERADICATION CELL
Ours is a land where, from our ancestors treat Woman as Goddess. In this advanced world Woman provide a hand in hand in the process of nation building. Women are even at par with men. In the present Scenario, women have ample scope for the empowering of not only themselves but also the society as a whole. They are poignant ahead in all spheres of distant fields such as writers, lecturers, doctors, lawyers, politicians, actresses, astronauts and so on. In order to bloom women in the society and provide a serving hand government established a wing named National Commission for Women in January 1992 under the provisions of the Indian Constitution, as defined in the 1990 National Commission for the Women Act. Our institute also believes in giving due respect to women. Hence, a Women Welfare Sexual Harassment Eradication Cell is established in the college to endow with all the necessary encouragement to women to prove their capabilities and to enhance competence building.
As the Government of India has a view of ending all the violence against women, it has framed an Act, 2013 from the Indian constitution.
Functions of the Women Empowerment cell powered by the PACE 
To organize meetings for girls and sensitize them on security measures and on their conduct and behavior, so as to avoid unseemly incidents.
To ensure that girl students concentrate more on their studies and improve their personality development by the help of awareness programmes.
To keep a girl mentor (who is an awakened girl student) in each class to guide others on proper lines and to bring sensitive matters to the notice of the Committee.
To prohibit use of cell phones by the women students and to conduct surprise checks to detect use of cell phones and to take prompt follow up actions.
To create a good vision for the girl students which make them to take part as a good citizen in societal building.
To take effective measures in order to improve the academic standards and employability skills of the girl students in co-ordination with the Academic Committee and Training and Placements Department, as it will go a long way in empowering the women.
To develop girl students as self-motivated, self-esteemed and self-disciplined persons. Also, to realize their aspirations by considering eminent women such as Sarojini Naidu, Mother Teresa, Chanda Kochhar, Aung San Suu Kyi etc., as their role models for their nurturing in their peaceful lives.
To counsel the girl students by giving guidelines and tips to handle any embarrassing and sensitive situations, including ragging, teasing, harassing etc., intelligently and expertly instead of becoming a victim of such situations.
CGC - CAREER GUIDANCE CELL
Career and college guidance help students understand their strengths and weaknesses and then match them with their skills and interest so that they get the best suitable career choice. One wrong choice can not only cost a lot of money but also amount to waste of some precious years. Professional guides use modern scientific techniques like Career Assessment Test, etc. to find out the student's strengths and weaknesses and then use these results to find a college or career.
When dealing with a lot of options, the most logical solution is the process of strategic elimination. Professional career and college counselling helps in narrowing down the options so that finding the right career or college becomes easy. Professional counsellors also empower you with certain information which is not available to general people. They deduce the facts about colleges or courses out of the advertisements so that the students don't get misled.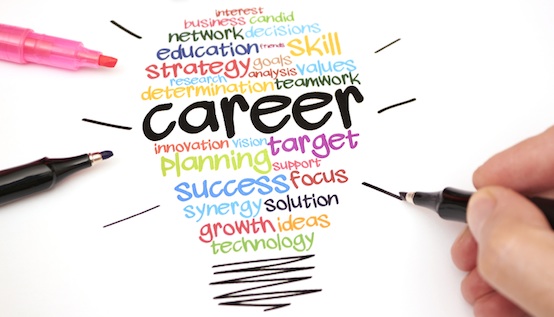 College and career counsellors keep a track of the form filling process for all the colleges. They guide the students and parents on how to deal with the form filling procedures and remind them of the deadlines from time to time so that the college admission process goes down smoothly. Most importantly, counsellors help you understand the uniqueness of the student and help in devising a unique career path specifically for the student so that he/she gets the most conducive atmosphere for a steady growth and success in life. With a defined career path, the student gets the maximum output for his/ her efforts.
Like I said in the beginning, it's our efforts and career choices that determine the quality of our life in future. College and career guidance can help you effectively in the career choice part, but there are no alternative of efforts. Career and college guidance matched with hard work, determination and perseverance can ensure a smooth path towards one's dreams.
The Career Guidance Cell has been catering to the needs of students with the following objectives:
To conduct a survey among students on their career options.
To organize programmes to create awareness about the importance of higher studies in India and Abroad.
To organize diagnostic tests for the competitive exams such as CAT,GRE,GMAT,GATE and to counsel them for higher studies.
To organize coaching classes on GATE,CAT, TOEFL,GRE etc. towards higher studies.
To conduct Orientation Programmes for fresher's.
To organize and offer various programmes on Personality Development, Soft Skills and Communication Skills.
To organize Various International Internship programs in Various countries with AIESEC & IAESTE Organisations.
Department Coordinators for CGC Activities:
| | |
| --- | --- |
| Faculty Name | Department |
| A.Ramya Krishna | CSE |
| Ch Rakesh | IT |
| M.Lakshmi | ECE |
| M.Chiranjeevi | EEE |
| T.Arun Kumar | MECH & AME |
| V.Venkata Rao | CIVIL |
| Ch. Hanuma Jyothi | MBA |
List Of Students In Abroad:
| | |
| --- | --- |
| Country name | No. of students |
| USA | 66 |
| Germany | 20 |
| Newzealand | 13 |
| Australia | 18 |
| Portugal | 7 |
| UK | 15 |
| Canada | 8 |
PACE ALUMNI ASSOCIATION
PACE has a strong, lively alumni association that extends across the globe. This thriving alumni network brings great value to everyone associated with PACE - from spreading awareness and recognition of the ACE brand to creating opportunities for and guiding current students.

We truly believe that while the PACE experience begins on campus, it is enjoyed for the rest of one's life. The alumni association plays a major role in building long lasting relationships and creating camaraderie amongst a global community. With alumni spread over the world, PACE students can be assured of a warm welcome whenever they go.

PACE alumni contribute time, energy, and expertise to help the PACE fraternity grow, develop and prosper. The PACE alumni Association aims to facilitate lifelong learning through the exchange of ideas and knowledge. Alumni pool skills and apply available resources to enhance personal and career development for their members. 

The PACE culture has impacted how actively alumni contribute to their communities. This desire to share knowledge and skills beyond the workplace and family may very well stem from the many community and philanthropic activities they were exposed to as students at PACE. The alumni association has successfully been able to channelize resources for a greater good and no community outreach project is ever short of volunteers.

The Association plans to setup guidance cell to aid the present and past students in the task of trying to give their future a definite and purposeful direction. The guidance cell, apart from assisting the placement cell, will also assist present students in availing project facilities in various industries in their area of interest.

To fulfill the above activities and proposals the association requires to establish a strong network amongst the alumni. All alumni of PACE request to register as members of the Alumni association and ensure their contact information is updated.
AWARDS
PACE Received distant Awards from various Organizations. 

1) EDURAND rated PACE as the BEST COLLEGE AWARD among top 850 colleges in India. 

2) PACE was Rewarded with 'AA+' rating by Career 360 Magazine. 

3) PACE Ranked as 49th best Private Engineering Institute in India by "THE HIGHER EDUCATION REVIEW".
4) e.gov Campus Award
                         PACE was presented the e-governance award for its deployment of information and communication technologies. PACE developed the quality of services in the field of education and enhanced the access of information widely.
5) Most Promising Private Engineering College Award
                         PACE was rewarded the Brands Academy Award for an entrepreneurship in a remote area which was equipped with highly qualified and efficient professionals.In it's entrepreneurship is offering grate opportunities for students world wide.
6) Global Quality Award
                         PACE is bestowed with Global quality Award for its efficiency and excellency in providing the quality education in the institution.PACE ever and never compromises for the provision of quality and ethical development.It has AA+ grade for maintaining global quality in education and infrastructure.
7) Best Training and Placement Institute Award of Andhra Pradesh
8) Best Emerging Private Engineering College Award 
9) BEST UPCOMING ENGINEERING COLLEGE Award
RELATED LINKS
Land Scape canvas : 
https://docs.google.com/spreadsheets/d/12pBMqebJTiBtsyY6MeFgn0DdDbD__4r7_8fN2Ysedro/edit#gid=0]
Student Priorities Link:
http://universityinnovation.org/wiki/Pace_Institute_of_Technology_%26_Sciences_Student_Priorities
College website link:
College CSE department website link:
PITCH video:
[1]
---
---