Fellow:Bianca Neme Barros
Jump to navigation
Jump to search
Originally from Brazil, Bianca Neme Barros is an undergraduate business student at Menlo College, double majoring in Finance and Business Analytics. She's passionate about changing the issues surrounding gender gap, social justice, and the environmental crisis. 
In order to help to fight the gender gap in her circle, Bianca founded the very first feminist club at Menlo College, called WILD (Womxn in Leadership Development) where she aspires to create an ecosystem for women to become innovative and impactful leaders. WILD is the second largest on campus, as they broke the record in Menlo's history at the club fair by recruiting 120 women in 90 minutes. WILD was awarded Club of the Year twice in a row in 2020 and 2021. As a leader and catalyst for such a strong movement, Bianca fights every day to make the world a better place for women.
Recently, Bianca became one of the officers for Oaks Innovation Club, the biggest entrepreneurship club on campus, where she creates and executes impact-driven projects, such as Startup Weekend Silicon Valley and TEDxMenloCollege. Bianca was the Director of Partnerships for the very first TEDxMenloCollege, themed "This is America." Bianca and her team were able to create a self-sustaining, large-scale initiative that had no precedent at Menlo College.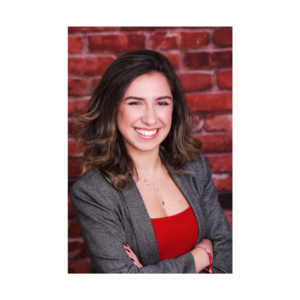 Bianca is a real politics enthusiast, participating in more than 15 MUNs- (Model United Nations), the latest one being the G20 Committee, discussing the Paris Agreement. Envisioning a world where people are not stopped from anything just for constraints they were born with, is what keeps her driving.
Outside of Menlo College, Bianca interns for a management consulting firm in Australia, Australian Venture Consultants. Over the last five years, AVC has overseen over $300 million in new investments and participated in shareholder exits in excess of $500 million. Bianca also serves as an AWS University Scout, supporting student founders and scouting for high potential startups with cloud computing strategies on behalf of AWS and OpenScout.
Related Links
Menlo College Student Priorities
University Innovation Fellows
Fall 2019
Bianca Neme Barros
Spring 2018
Spring 2017
---
---