Fellow:Bart Grabowski
Jump to navigation
Jump to search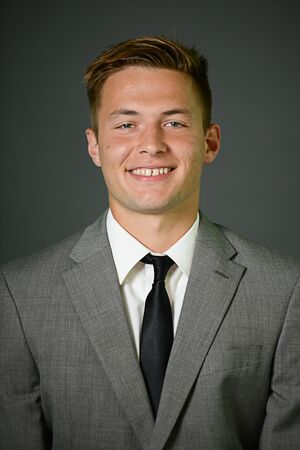 Bart Grabowski is a University Innovation Fellow from the Spring 2015 Cohort who is currently a studying at Illinois Institute of Technology where he is majoring in Business Administration, with a specialization in Finance.
Bart has been involved on campus in a number of activities that showcase his initiative and passion, including:
- Illinois Tech Men's Soccer Team, NCAA - Division III
- Student Athletic Advising Committee Member
- IIT Collegiate Entrepreneur Organization (CEO)
A believer in learning by doing, Bart is currently co-founding a mobile application and service, BarTap, that simplifies the drink ordering processes within the bar industry. Bart's high entrepreneurial drive enables him to look at problems from different perspectives and focus on the pain points that affect everyone.
Bart has a natural ability to convey trustworthiness, and also possess a strong worth ethic. As a result, he has consistently proven himself to be a dependable asset to all stakeholders, especially at Illinois Tech. Bart wishes to attract more students on campus to engage in entrpreneurship and guide students to engage in the design thinking process.
Related Links

Illinois Tech Campus Overview
http://universityinnovation.org/wiki/Illinois_Institute_of_Technology
Illinois Tech Student Priorities
http://universityinnovation.org/wiki/Illinois_Institute_of_Technology_Student_Priorities
Business Model Canvas
https://docs.google.com/drawings/d/1yQqtZEGgPJ6zuV2LUfv6PLjC3B07P2IpsvvvHPMVfHQ/edit
Illinois Tech Innovation Fellows
http://universityinnovation.org/wiki/Faizan_Ahmad
http://universityinnovation.org/wiki/Gabriel_Conners
http://universityinnovation.org/wiki/Syeda_Fatima
http://universityinnovation.org/wiki/Callie_Joncas
---
---