Fellow:Avinash Yagnapu
Jump to navigation
Jump to search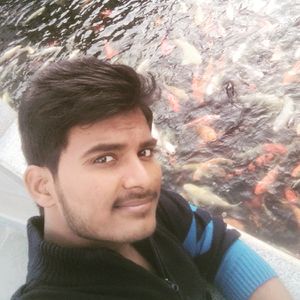 Avinash Yagnapu is a University Innovation Fellow and pursuing his Degree of Computer Science & Engineering in  Jawaharlal Nehru Technological University-College of engineering at Ananthapur,Andhrapradesh,India.Founded in 1942 and got recognised in 1972 as a constituent college of Jawaharlal Nehru Technological University.His focuses include knowing about changes that tookplace in Engineering field.Avinash is originally from Kurnool,Andhrapradesh, where he lived untill 2014.After exploring his love towards Engineering field he transferred to JNTU University to pursue a degree that would better prepare him for his intended career.
                                  He is a active person towards his course and also towards the social issues.He is good at logical thinking which leads to creativity in various fields.He is a student who has exhibited his passion towards his field of study by participating in various online courses like web development offered by Alison and also interested towards photography.He has strong desire to serve the society and in that direction he has enrolled as a NATIONAL SERVICE SCHEME(NSS) member.He recently completed a course from NPTEL in introduction to modern application development offered by IIT-madras and got certified.In his first year of engineering he was a Student Coordinator and exhibited the Leadership Qualities in an effective manner.
                               He is exposed to innovation and entrepreneurship in a proper way by the university innovation fellows and he is looking forward to lead the changes for the development of the university and be an inspiring person for the upcoming undergraduates.

Related links :



My College : JNTUA_Ananthapur
Student Priorities : JNTUA_Ananthapur_Student_Priorities
My Team : Tejdeep_Bokki | Sahana_barki | Magnolia JR
---
---