Fellow:Avinash Pabbisetti
Jump to navigation
Jump to search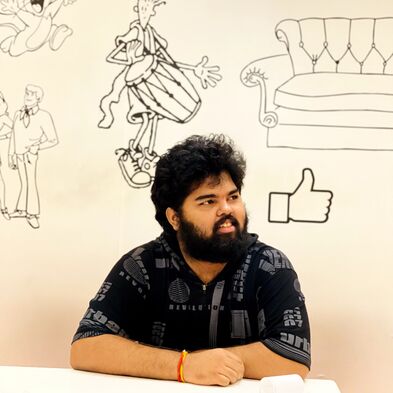 Name

Avinash Pabbisetti

School (Cohort)

Aditya College of Engineering and Technology (2022 cohort)

Majoring in

Mechanical Engineering

Country

India

Email
About
Originally from India, Avinash Pabbisetti majors in Mechanical Engineering at Aditya College of Engineering and Technology, located in southern part of India. He is a social butterfly and a happy camper. His interests are travelling, hanging out and connecting with new people.
Avinash believes travelling can change one's life. Meeting people from different cultures, traditions and backgrounds can make you learn what life has for you and show how beautiful the life would be without inequities in world. He says "Inequalities differ people by divisions but we're all equally humans to nature".
With this motives, Avinash loves to help poor and needy. He quotes that "We are blessed to be a blessing for others and the greatest gift that you can gift to someone in life is HOPE".
Apart from academics, Avinash has profound skills in Managing and leading teams. He is also the Co-Ordinator for the Eco Club in college. His interest towards management and world markets made him to choose his career path in Managerial Sector.
Reach him at
Facebook: https://www.facebook.com/Avinashpabbisetti/
---
---