Fellow:Avery Burgos
Jump to navigation
Jump to search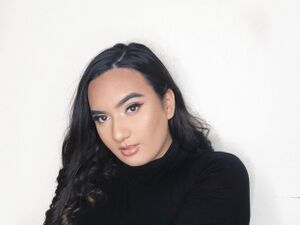 Avery Burgos is a University Innovation Fellow and a senior at Iona College.  Her major is in marketing and her minor is in Entrepreneurship & Innovation.  Avery has always had a creative mind that has even been recognized by others.  From a young age she loved to write and draw.  Her favorite forms of art is through poetry and sketching.  She is known for being a charismatic and passionate individual.  One of her main goals in life is to travel the world and to hear first hand what the problems around the world are and to come up with solutions.  She wants to be a voice for those who are not heard and create a pathway for those who are in need. 
When it comes to her academic achievements, Avery is a very hardworking student who is always doing her best.  Besides being a part of the wonderful University Innovation Fellowship she is also a part of the Iona College's Chapter of The National Society of Leadership and Success, marketing club, the American Marketing Association and the Women's Leadership Book Club.  Ms. Burgos loves getting involved and saturating her mind with new knowledge.  
Her passion for change derives from her personal life experiences.  She grew up in the Bronx, surrounded by people who were constantly struggling and made a promise to herself that she will change the lives of the individuals in her community.  This passion only grew stronger as she got older.  Her Entrepreneurial mindset is essential when it comes to this.  She is empathetic and is always looking for ways to help the lives of individuals whether it is a major or minor problem.  Avery hopes to create a legacy that others could follow.  She wants to create an image to inspire others that no matter where they come from that they can make positive changes in the world and help others.
---
---