This site will go under maintenance from 25-11-2020 to 30-11-2020. It might not reachable during the maintenance period.
Fellow:Ashley Jordan
Jump to navigation
Jump to search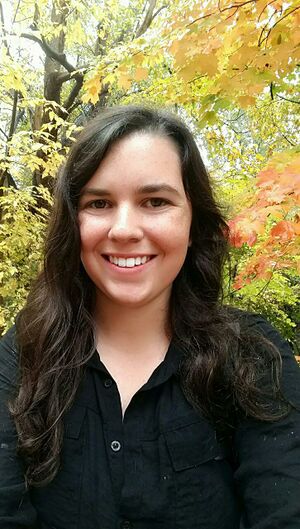 Ashley Jordan is a Unniversity Innovation Fellow and an undergraduate student at Lawrence Technological University pursuing her bachelor's degree in Mechanical Engineering.  She is affiliated with Lawrence Tech's Blue Devil Motorsports, and is the Rules and Safety Officer for the 2017 Formula Hybrid SAE Competition Team.  As the Rules and Safety Officer, she ensures that the design and fabrication of the vehicle is compliant to the competition rules so that it may pass inspection, and that each team member follows proper procedure while working on / driving the vehicle. 
Since Ashley was a child, she has been inspired to create and build inventions with whatever materials she could acquire. To this very day, you will find her fabricating unordinary creations out of ordinary objects. In her free time, Ashley loves spending time outdoors, traveling, reading, writing, bowling, and photography.
Feel free to contact Ashley at ajordan1@ltu.edu
Related Links
Lawrence Technological University
Lawrence Technologial University Student Priorities
Fall 2016 Fellows
Spring 2016 Fellows
---
---