School:Lawrence Technological University
Jump to navigation
Jump to search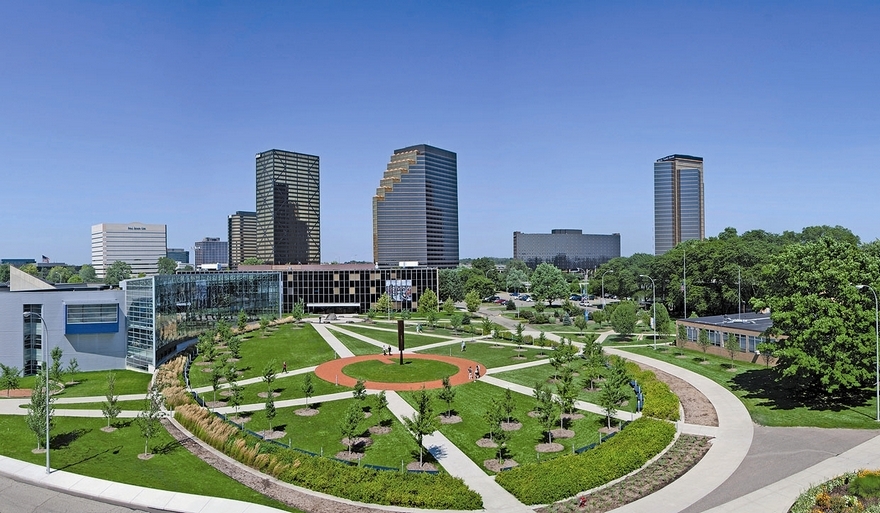 Overview



Established in 1932, Lawrence Technological University (LTU) has built a reputation for excellence. Our most recent awards and recognitions include a Top 30% ranking of universities nationwide by Bloomberg Businessweek, a "Best in the Midwest" designation from the Princeton Review, and for the past 20 years we have been highly ranked by U.S. News & World Report.
We are proud of our rigorous academic programs and began to offer some of our most sought-after degree programs online in 2006. Embracing innovation and entrepreneurship as a mode of education exemplifies the same forward thinking philosophies that you'll encounter in our programs.
Student Innovation and Entreprenuership



Freshman Engineering students at Lawrence Tech are required to take a course called Fundamentals of Engineering Design.  The course is held in a newly renovated space in the engineering building that promotes team collaboration and student-professor interaction.  As it is funded by KEEN, the course promotes the keys to the entrepreneurial mindset; Curiosity, Creativity, Creating Value.  
As Sophomores, engineering students are required to take the Entrepreneurial Design Studio.  The course is a new design studio that has students see projects cradle-to-grave.  These courses promote student to follow the steps towards solving problems with an entrepreneurial mindset.
Through a new program led by the three LTU fellows, EMPwr, students are engaging in different projects, seminars, workshops, weekend startup challenges, and weekly challenges to enhance their entrepreneurial and innovation skills.
Faculty Innovation and Entrepreneuership



Faculty at LTU are encouraged to be innovative and entrepreneurial in the classroom, and in their personal lives. LTU utilizes two professors on campus to teach staff ways to incorporate innovation and entrepreneurship into their curriculum.
All faculty members are updated during meetings about the new and exciting innovation and entrepreneurship opportunities. They are also given information, usually fliers, to hand out to their classes.
Facilitating University-Industry Collboration
There are various industry-sponsored labs:
ARC (Applied Research Center)

CIMR (Center for Innovative Materials Research)

Fabrication Lab

Woodshop

Johnson Controls Vehicle Systems Engineering Lab

Mechatronics Lab

Thermodynamics Lab

Mechanics Lab

Alternative Energy Lab 

Denso Product Realization / Simulation Lab

Digital Manufacturing Lab (3D printer room)

Office of Institutional Research/Provost Office

KEEN Freshman Engineering Studio E109
Engaging With Economic Development Efforts 
This is not currently applicable to LTU, however, it will eventually be implemented in the near future.
Related Links
Lawrence Technological University
Lawrence Technological University Student Priorities
Lanscape Canvas Sheet and Presentation:
https://docs.google.com/spreadsheets/d/1bgboAdmIYnxxCDA9CCtFd3xh16lYQqd1JP25Tq3Nzvg/edit?usp=sharing
https://docs.google.com/presentation/d/1JeIvuP82oI7aEv558b7mRz5knSaq-IkpxTnB8l3g8Ms/edit?usp=sharing
University Innovation Fellows
Spring 2017:
Fall 2016:
Spring 2016:
---
---