Fellow:Ashley Dunivan
Jump to navigation
Jump to search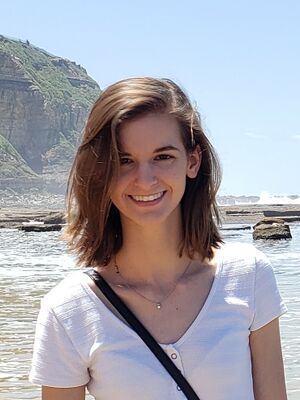 Name

Ashley Dunivan

School (Cohort)

Colorado School of Mines (2020 cohort)

Majoring in

Environmental Engineering

Country

United States

Email
Bio
Ashley Dunivan is an Environmental Engineering student at the Colorado School of Mines. Her father served in the military throughout her childhood so there was a lot of moving around - leaving her without a town to call home. She graduated high school in Leavenworth, Kansas which is how she found her way to Colorado and how she fell in love with engineering.
Her love of leadership and innovation can be attributed to her time with the Technology Student Association (TSA). She competed in many events and served as the Kansas State President for the organization.
Her passion for women empowerment and getting more women involved in STEM comes from both TSA and SkillsUSA. In both organizations, she was the only female involved within her school. She was even the only female competitor in her SkillsUSA event.
Ashley enjoys helping others in any way she can. She wants to better the world and has high hopes that UIF will help her accomplish this.
In her free time, she can be found doing just about everything with her hedgehog, Piper. She also enjoys rock climbing and hiking - although Piper has to stay home for those activities.
As a UIF, Ashley has been working towards creating a creative arts space on her campus while also assisting other Fellows with their respective projects.
Achievements
- Certified SolidWorks Professional
- Keynote speaker at Math and Science Teaching Convention in 2017
- Kansas TSA State President 2017-2018
- Twelve time TSA state finalist for various events
- Two time TSA national finalist for various events
Social Media
Linked In: https://www.linkedin.com/in/ashley-dunivan-8637a6172/
---
---