Fellow:Abigail Graese
Jump to navigation
Jump to search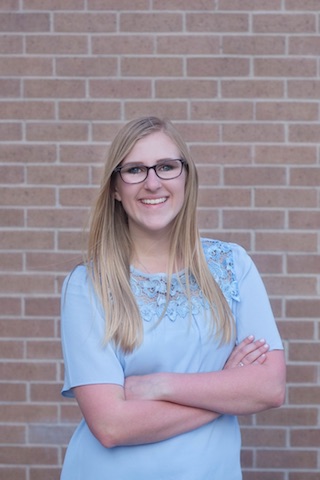 Abigail Graese is a senior at University of Colorado Colorado Springs (UCCS) studying Computer Science with a cross-discipline in Business within the Bachelor ohttp://universityinnovation.org/images/6/6e/AbigailGraese.jpgf Innovation™.  The Bachelor of Innovation™ is a unique family of interdisciplinaryundergraduate degrees at UCCS. It is comprised of an emphasis major, innovation core, and a cross-discipline core which provides students with the skills to innovate in a meaningful way while earning their degree.
Within the Bachelor of Innovation™, Abigail has had the opportunity to contribute to the community through working on projects as part of her classes.  Her most memorable team experience involved helping to design the waiting room for an expansion to the oncology department at a local hospital.  As a part of that team, Abigail spearheaded the organization of a photoshoot for that oncology department to demonstrate the support of the community.
At UCCS, Abigail also works in the Vision and Security Technology (VAST) Lab as a research assistant working with machine learning, deep learning, and computer vision.  This is where she found her passion for the field and is now planning to go to grad school!  In order to provide an outlet for her passion for her school, Abigail also works as a Student Ambassador giving tours of campus.
Related Links
---
---