Fellow:Kyle Harmande
Jump to navigation
Jump to search
Kyle Harmande was born in Atlanta, Georgia and raised in Colorado Springs, Colorado. He currently attends the University of Colorado Colorado Springs.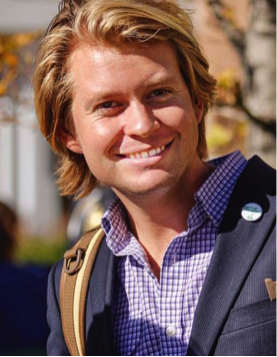 He is seeking to finish his post-secondary education with a Bachelors of Innovation in Business Globalization. Kyle is dedicated to fostering economic development in the United States through entrepreneurship and innovation. Among his achievements, Kyle is a board member for Peak Startup, Program Director for Startup Summer in Colorado Springs, and the co-founder of three companies local to Colorado Springs. Kyle uses his connections with the community to create a bridge for young professionals to connect with and learn from the local entrepreneurial community.
Kyle believes in giving before you get. He built an internship program in Colorado Springs that took interns from all over US and give them paid internships with local start up companies. Because of his strong passion with introducing university students with local startup companies and influential professionals surrounding our communities Kyle is working on creating a mentorship program that provides a network for driven students.
Kyle looks to make an international impact as well. He wants to teach innovation around the world and has done so at Hanoi University of Science and technology in Vietnam. 
Related Links

 
University of Colorado at Colorado Springs
University of Colorado at Colorado Springs Student Priorities
Kyle Harmande