This site will go under maintenance from 25-11-2020 to 30-11-2020. It might not reachable during the maintenance period.
Fellow:Uday Sai Tyada
Jump to navigation
Jump to search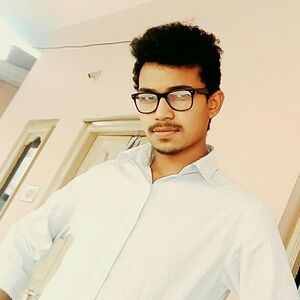 Uday is a
University Innovation Fellow
Trainee , pursuing his bachelors degree in the stream of
computer science and Engineering
from
Sagi Rama Krishnam Raju Engineering College,India
.
He is the Microsoft Student Partnerfor the academic year 2017-2018.He is certified as one oftop 50 programmersat his campus.He is presently working as an Executive Body Memberof ACE(Association of Computer Science Engineers).He is also working as anExecutive Body Memberof I-HUB (a cross departmental organization aiming at Technical enhancement of the students).He is also part of Coding Cluband some other hobby clubs.
Apart from that he is more passionate about codingand spends his leisure time in building his own algorithms.He is a quick-learner.He is good with numbers,Algorithmsand public speeches.
He is currently working as an intern in a reputed company named "Maharshi Consultancies pvt ltd.".His main aim is to reduce digital illiteracy.  
And his motto in life  is "Innovation along with Collaboration leads to Success".
Related Links
Landscape Canvas Link&nbsp: https://docs.google.com/spreadsheets/d/1-dOlC6GBhA_3LdkaQbYvjlIHxsgXkwTuF7teGI_VCxM/edit#gid=0
Campus Overview Link : http://universityinnovation.org/wiki/Sagi_Rama_Krishnam_Raju_Engineering_College
Student Priorities Link: http://universityinnovation.org/wiki/Sagi_Rama_Krishnam_Raju_Engineering_College_Student_Priorities
College Website: http://www.srkrec.ac.in/
College Technology Centre Website: http://www.srkrcampus.net/techcentre/
College Pitch Video: https://www.youtube.com/watch?v=FHA2zzINaf4&feature=youtu.be
Spring 2017 Team: Dinesh, Ajay , Srikanth , Susruth
Fall 2017 Team :  Uday, Phani, Ramya, NagaMani
---
---