School:University of Massachusetts Amherst
Jump to navigation
Jump to search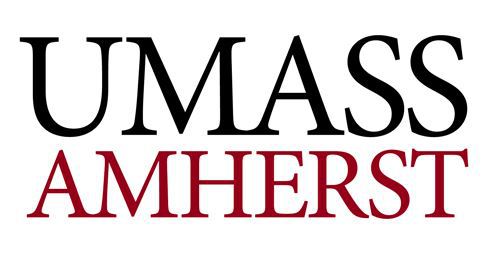 Overview
The University of Massachusetts Amherst has been making many entrepenurial strides in recent years. One such stride was the creation of the Berthiaume Center for Entrepreneurship. The center was started a few years ago after the donation from the Berthiaume family, Isenberg alumni. Currently the center has been doing a great job bringing entrepreneurship to the campus through events, courses, and guidance.
While there gowth is wonderful there are some definite roadblocks in the way of their expansion. Berthiaume is currently housed within Isenberg, the Business School, making it difficult to market it to other colleges. Isenberg is an amazing business school and continues to climb the ranks, but entrepreneurship is a multidisciplinary endeavor and should be more central in the ecosystem. Their location also affects their ability to raise funds from other colleges because non-business alumni are unlikely to donate towards the business school. This could be changed with an expansion of the Berthiaume Center and will likely hopefully come in time. This can't come any sooner because the center will soon outgrow its limits within its small space within Isenberg. 
Student Entrepreneurship
The University of Massachusetts Amherst has done a great deal, especially recently, to promote student innovation and entrepreneurship. New funding and the new Entrepreneurship Center are two excellent examples of this. From a wide range of classes, to events, to major and minor opportunities, UMass offers many opportunities for students with an entrepreneurial spirit. In short, the campus ecosystem does a great job of promoting student innovation.
Through the operation of these classes and events Berthiaume has been able to help promote students in a big way. They are continually expanding with ambitious ideas like seed funding, more events, accelerators, and an entrepreneurship minor!
Check out some of the successful ventures they've helped:
http://blog.isenberg.umass.edu/berthiaume
Faculty Entrepreneurship
UMass faculty members are certainly supported in their entrepreneurial ventures, as UMass is a top research school and there is a great deal of funding that goes to research and carrying out venture ideas...However, UMass can claim up to 70 percent of the venture started by faculty or students, which hurts the drive to innovate inside the school. That being stated, the business school hires many individuals whom have been successful in entrepreneurship, which is telling about the culture UMass fosters. One example of a faculty member hired is Bob Lowry Johnson, who owns Bueno Y Sano in downtown Amherst. Faculty innovation and exploration of their entrepreneurial potential is valued at UMass.
College-Industry Collaboration
Facilitating university-industry collaboration is definitely a weakness in the UMass ecosystem. When we were doing research for our landscape canvas, we found very little information about industrial parks.Though UMass is a top research center, there really aren't makerspaces or centers for students interested in entrepreneurship to work in; hence, this is an area of improvement for UMass. Research is more reserved for students who are STEM focused, with little collaboration in regards to entrepreneurship. Moreover, there are few industry mentor networks, and the ones out there are not easily accessible to students. In this way, the university could do a much better job facilitating university-industry collaboration.
Regional and Local Economic Development
The UMass Amherst ecosystem is also lacking in the way it engages with regional and local economic development efforts. Upon researching, we found that there is a committee that deals with economic development, but it is unclear what their goals are or what they actually do. The website simply stated names of who was involved, with no mission statement. We believe that most students are unaware of this resource, and more than that, when a student is aware there is little information to be found. The university does not appear to be very committed to research and development for positive local economic benefit, and we believe that would benefit Umass to do a better job.
The University Technology Transfer Office

UMass' Technology Transfer Office (TTO) helps to get students in the entrepreneurship and innovation ecosystem with all of their legal work. They work closely with the Berthiaume Center with start-ups to help them make sure they secure patents and licensing. They work as a mediary between leading companies in various industries to help provide students, and their technologies, with exciting and lucrative oppertunities that can help students take the next step. 
Their main focus is with graduate and engineering students, however they also work with the Entrepreneurship Center to help young start-ups get the funding, licensing, and oppertunites they deserve. Many innvoative start-ups come through the office every year.
It is also important to note that they also work with artists in all creative arts to help them with copyrights, trademarks, etc. 
Check out their technology and arts database:
http://tto-umass-amherst.technologypublisher.com/
Landscape Canvases & Conclusions

It has become clear to us that while our campus has many great resources, such as those provided by the Berthiaume Center, the campus is still severly lacking. Considering what the Center has done in the short time they have been in action they are to be commended, but when we begin to compare the University to its peers a definite gap can be seen.
Selected Canvases: 
https://drive.google.com/open?id=0B80tzYJ1UjuKb2dzY1A5RVB4R0k
Check out our plans to help close this gap:
Related Links

Our University page: http://universityinnovation.org/wiki/University_of_Massachusetts_Amherst
Our video: https://www.youtube.com/watch?v=mFK0g6jSRPE
Our Student Priorities page: http://universityinnovation.org/wiki/University_of_Massachusetts_Amherst_Student_Priorities

Fall 2016 Fellows
Ashley Olafsen
Amelia Vega
Davis McVay
---
---