School:University College of Engineering JNTUK Narasaraopet
Jump to navigation
Jump to search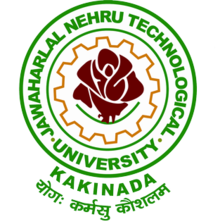 INTRODUCTION TO JNTUK  

 Jawaharlal Nehru Technological University Kakinada (JNTUK) was initially incepted with the name "The College of Engineering – Vizagapatnam" in 1946, spread over a sprawling campus of 110 acres in the port city of Kakinada. The college became a constituent unit of JNTU Hyderabad in 1972. JNTUK has THREE Constituent colleges under its fold: University College of Engineering (autonomous) Kakinada, University College of Engineering Vizianagaram and University College of Engineering Narasaraopet. JNTUK has nearly 268 affiliated colleges under the jurisdiction of 8 districts.
INTRODUCTION TO UCEN JNTUK

With the intention to provide quality and world-class education to the aspiring students of Guntur, Prakasam, Krishna and other nearby districts NARASARAOPET TOWN is selected to establish UNIVERSITY COLLEGE OF ENGINEERING (UCEN-JNTUK) in 2016. UCEN was established as per G.O.RT NO 122 dated 6-6-2016. In the very second year of its inception, the Andhra Pradesh state Government alloted 85.94 Acre land in Kakani village, 2Km from the holy hill Kotappakonda. The design intake is 300 at 60 students per each of 5 branches, namely Civil Engineering, Electrical and Electronics Engineering, Mechanical Engineering, Electronics and Communication Engineering and Computer Science and Engineering. 
The College is temporarily located at NBT campus in Palnadu Road, Narasaraopet provided with both Boys and Girls Hostels in the centre of the town. The institute is offering corporate and Industrial Consultancy Services for quality material testing, compliance reports and testing programmes. Institute encourages the students to participate in technical competitions held in premier institutes like IITs and NITs. Sports, games and yoga are practised daily by the students.
UCEN Library is the temple of books. Rs. 29 lakh was granted for the present Academic Year exclusively for the Library for Procuring technical books and about 8000 Titles of General Books-Fiction, Autobiographies, Epics, Historical, and Competitive Exams are currently available. About 150 Computer Systems with the latest configuration are procured for the State of art Computer Laboratory. The experienced and qualified faculty is the strength of the institute.
PROMOTING STUDENT INNOVATION AND ENTREPRENEURSHIP
           Our college main mission "Is not to see students as job seekers but to see them as job creators". To achieve this vision, our institution encourages students towards Innovation and Entrepreneurship. Our college collaborates with APSSDC (Andhra Pradesh State Skill Development Corporation) which offers a wide range opportunity to enhance skills and assists students in the fields of Innovation and Entrepreneurship. It comes up with various workshops and innovative programs to develop Andhra Pradesh state as Hub of Innovation and to prosper Andhra Pradesh as a top state in India. UCEN is a hub of innovative and novel ideas. Various workshops and novel programmes are initiated to develop individually and socially.
Our University has various Operational Centres to promote Innovation and Entrepreneurship:
Incubation Centre 

Design Innovation Centre    

Infrastructure Development Centre  

Research and Development Centre
There are a few instances to say that our students are more oriented towards innovation.
Green technology concepts "wealth from waste" is one of the best tasks initiated at UCEN. Generally, in Chemistry Laboratory, we discharge out acids and bases "A neutralization tank" was constructed behind the Chemistry Laboratory to collect the effluents from the laboratory, an initiative probably the first in the country.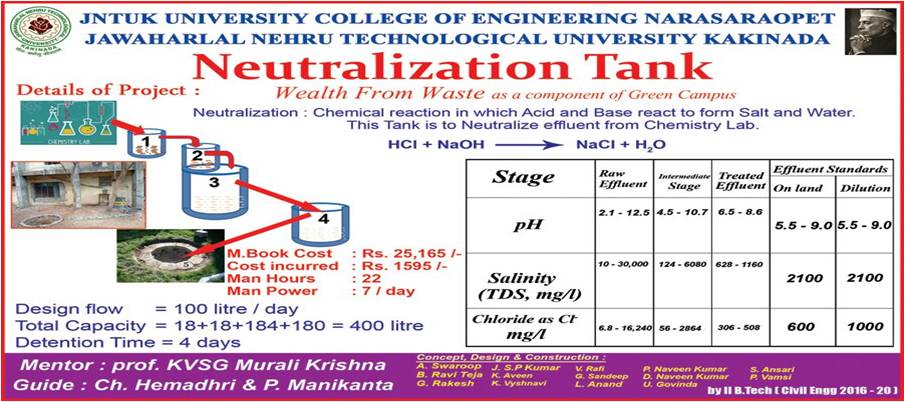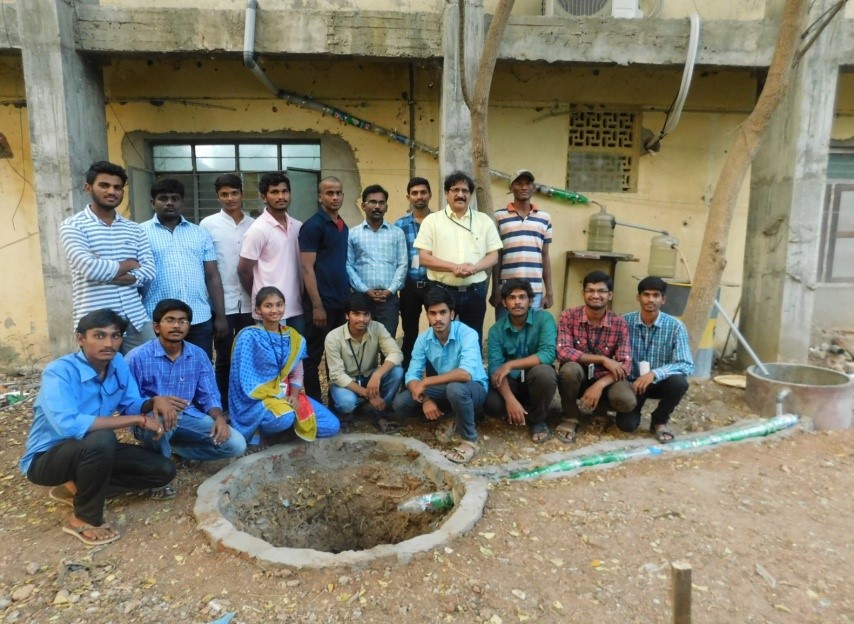 Ours is a newly established college so there is a problem for basic infrastructural facilities. Our students have come up with a wonderful solution to use waste water bottles which are available in and around campus to develop seating benches. The bottles are filled with construction waste and they are used in the place of bricks as construction units which greatly reduces the construction cost and encourages the use of waste in construction. As it is said that we can produce "WEALTH FROM WASTE, DOLLAR FROM DUNG, MONEY FROM MUD."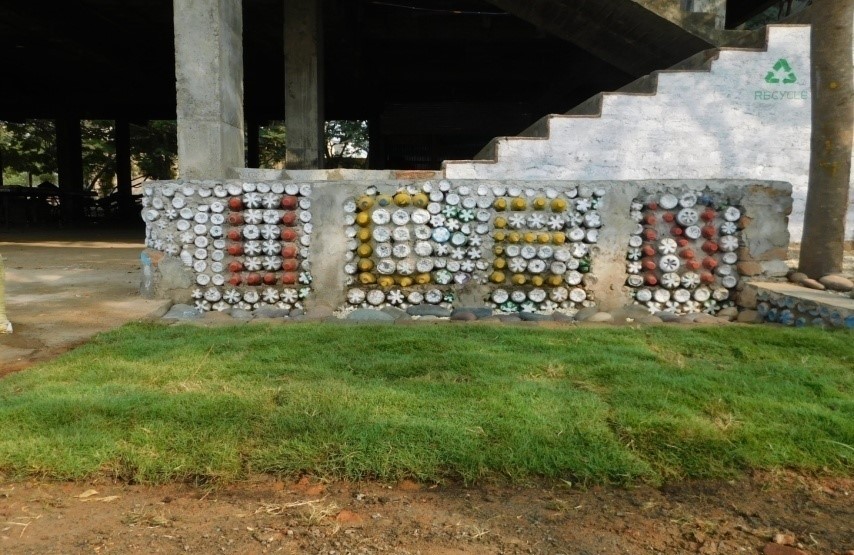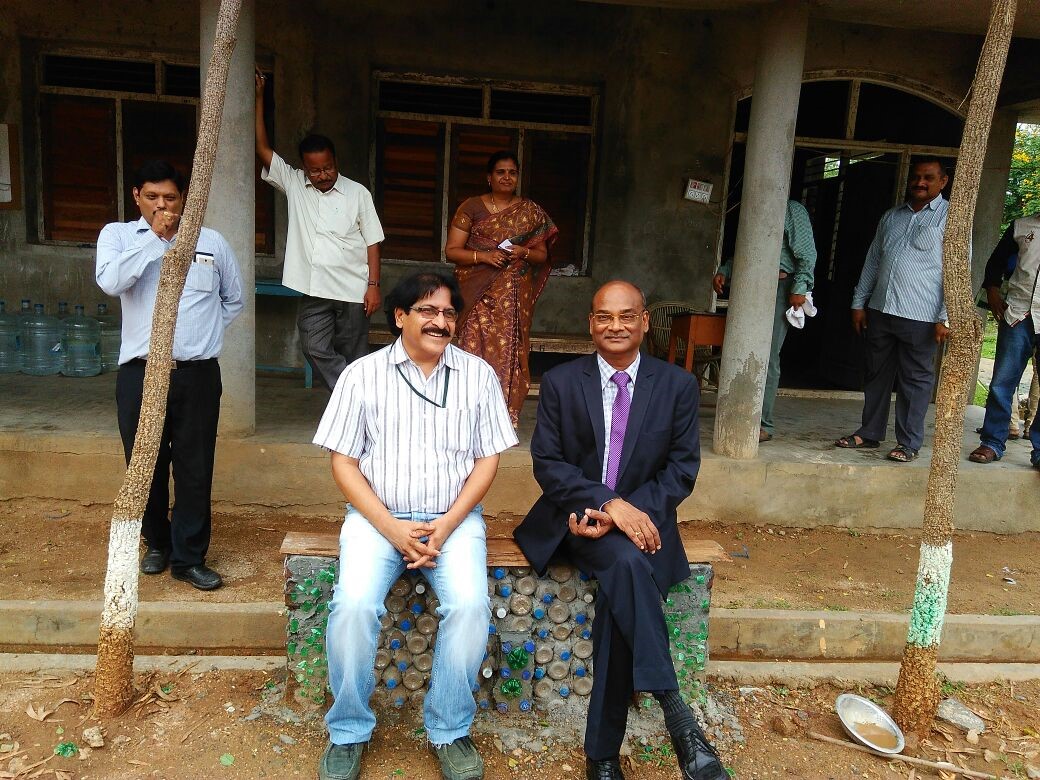 ENCOURAGING FACULTY INNOVATION AND ENTREPRENEURSHIP
            There is a famous saying "Practice what you preach". UCEN provides eminent faculty who always promote research work. Backbone and pillar of UCEN, Dr K V S G Murali Krishna, Professor of Civil Engineering is Principal of our college. He is the Best Teacher awardee -2015 by Government of Andhra Pradesh. He is the member of SEAC(State Experts Appraisal Committee), author of several books "Joy of Engineering", "Environmental Studies", "Air Pollution and Control", "The Inspirer", "Women Who Inspired The World" and many more. Above all, he is an orator and a public speaker.  
A very meticulous and down to earth person, Dr N Balaji, Professor and HOD of Electronics and Communication Engineering is Vice-Principal(Administration) of UCEN. With his innovative ideas, he motivates students from all directions. He has filed several patents, published papers in international and national journals, guided PhD scholars and M.Tech students.
 His patents include :
"A wireless system to reliably control a large network of street lighting systems from a central location through FM broadcast"  in "The Patent Office Journal", Issue No.   08/2015 page no.26144 dated20/02/2015. Application Number: 5244/CHE/2012
"An intelligent and intuitive signalling system for motor vehicles to minimize road accidents" in "The Patent Office Journal", Issue No.   08/2015page no.26169 dated20/02/2015. Application Number: 5245/CHE/2012
An integrated computing system and a process to generate the driver Safety index for preventing automobile accidents in "The Patent Office Journal", Issue No.  08/2015 page no.26170 dated20/02/2015, Application Number: 5246/CHE/2012
A very disciplined and research-oriented person, Dr D Rajya Lakshmi, Professor and HOD of Computer Science and Engineering is Vice-Principal(Academics) of UCEN. She published more than 50 papers in international and national journals, guided PhD scholars and also a life member of many professional bodies. She also filed a patent
DIVYANGVANI – SMART VOICE FOR THE SPEECH DISABLED
UCEN has an enthusiastic and dynamic Training and Placement Officer Dr G. Madhavi, Assistant Professor of Computer Science and Engineering has filed several patents in her name which are published in Indian Patent Journal and awaiting for granting in the research areas of Image Processing and Biometrics. They are:
1.  Hybrid Approach for Multimodal Biometric Template Security (1350/CHE/2013 A)
2.  Automotive Security System Using Embedded Biometrics (1995/CHE/2013 A)
3.  Enhancing the Security Strength of Cloud Computing Through Biometric Template Protection Scheme (3475/CHE/2013 A)
4.  A Secured Optimized Multimodal Biometric Identification System (OMBIS) For Remote Infrastructure Management (584/CHE/2014 A)
 She is a Life member in different Professional bodies such as CSI, ISTE, IE and Senior fellow member of IEEE. Her research articles are accepted in international Conferences and journals and proceedings are published in IEEE, Springer and ACM digital libraries. Her research contributions are not only confined to a subject area but also extended to other related domains arising out of the new education system, assessment and accreditation, and their impact on Indian Higher Education. 
    We have directorate of Faculty Development Centre at our University headquarters to keep all our constituent college's faculty updated with latest technologies.
ACTIVELY SUPPORTING THE UNIVERSITY TECHNOLOGY TRANSFER FUNCTION
                 "Education is transformation". To enhance skills and knowledge transfer, University collaborated with Foreign Universities through the Directorate of FOREIGN UNIVERSITY RELATIONS which is a platform to transfer knowledge and technology vividly.  APSSDC also acts as a carrier of knowledge transfer between many Universities within the state of Andhra Pradesh.
FACILITATING UNIVERSITY-INDUSTRY COLLABORATION
                 JNTUK University has signed several MoUs with various industries to provide opportunities to students through Directorate of INDUSTRY INSTITUTE INTERACTION PLACEMENTS AND TRAINING thereby reducing the gap between industries and University.
WITH REGIONAL AND LOCAL ECONOMIC DEVELOPMENT EFFORTS
                 "We are what we contribute"; our college stands at the front row when society needs us. There are a few glimpses which uniquely differentiate UCEN from other colleges are:
·In 2016 (Year when UCEN was established) Narasaraopet witnessed huge floods. Our college faculty and students approached the needy and distributed water packets and food packets.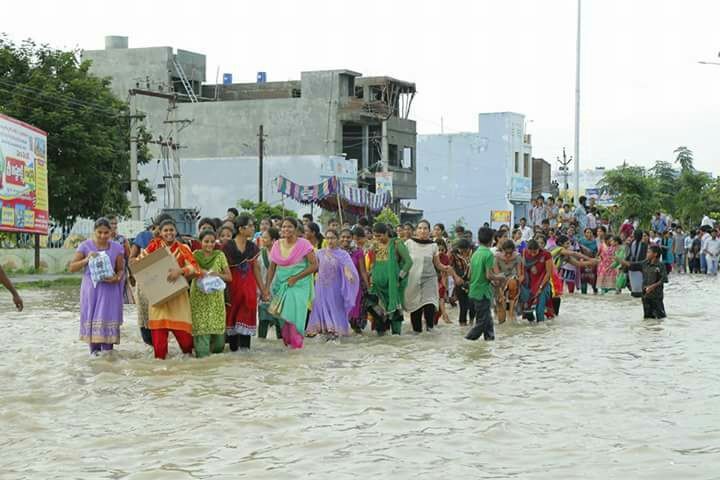 UCEN JNTUK took a bright step when Government of India banned 500 and 1000 rupee notes. Faculty and students of UCEN organised awareness campaigns in local villages and educated people on cashless transactions through online banking.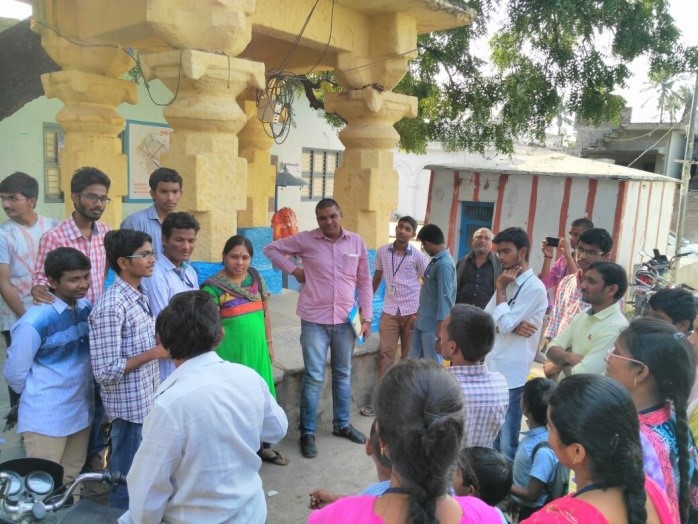 Recently when Kerala faced the most devastating floods in the history of the state, our college students campaigned in Narasaraopet and created awareness among people to donate to CM Relief Fund of Kerala along with crowd funding through NSS with the motto of "Giving is living".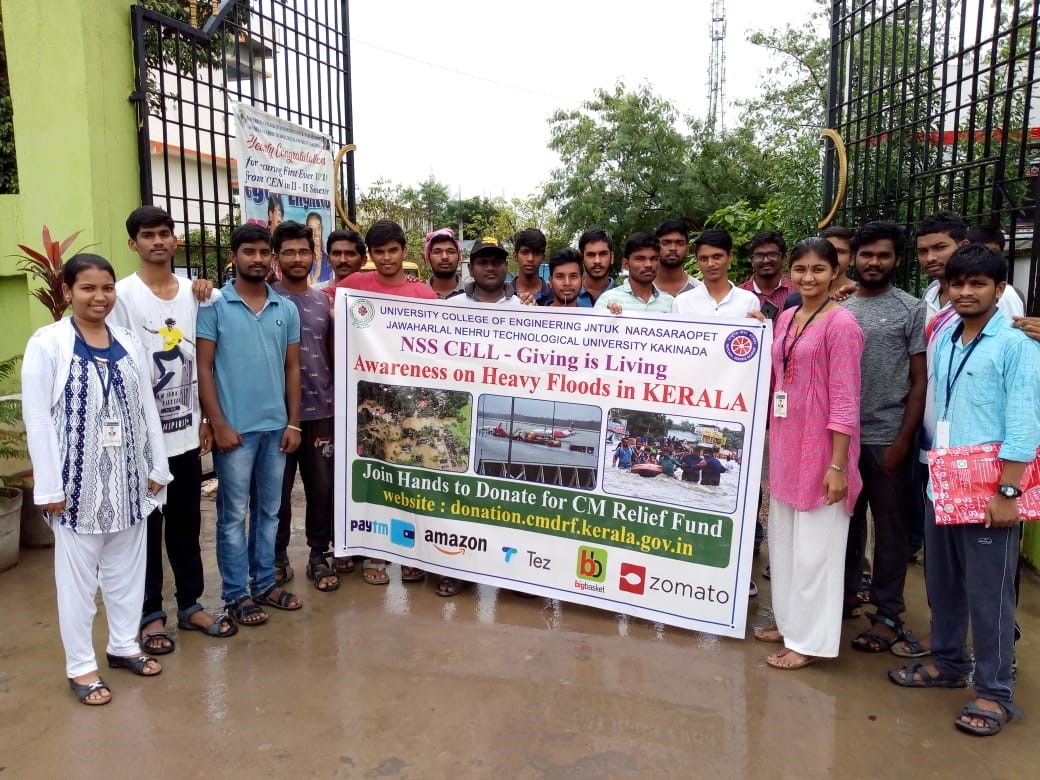 OTHERS
Though UCEN is at the budding stage, we excel in many aspects technically and academically. One of the things is organizing National Level Students' Technical Symposia to showcase their ideas, projects and innovations. Three departments initiated fests in the month of September 2018.
Ecentrix by Electronics and Communication Engineering
SpeCSEr by Computer Science and Engineering
ME'xcel by Mechanical Engineering
Under the NSS (National Service Scheme) wing, we perform a wide range of activities which are required for a better society to live in. Blood donation camp successfully completed two times with 250 units of blood packets from students.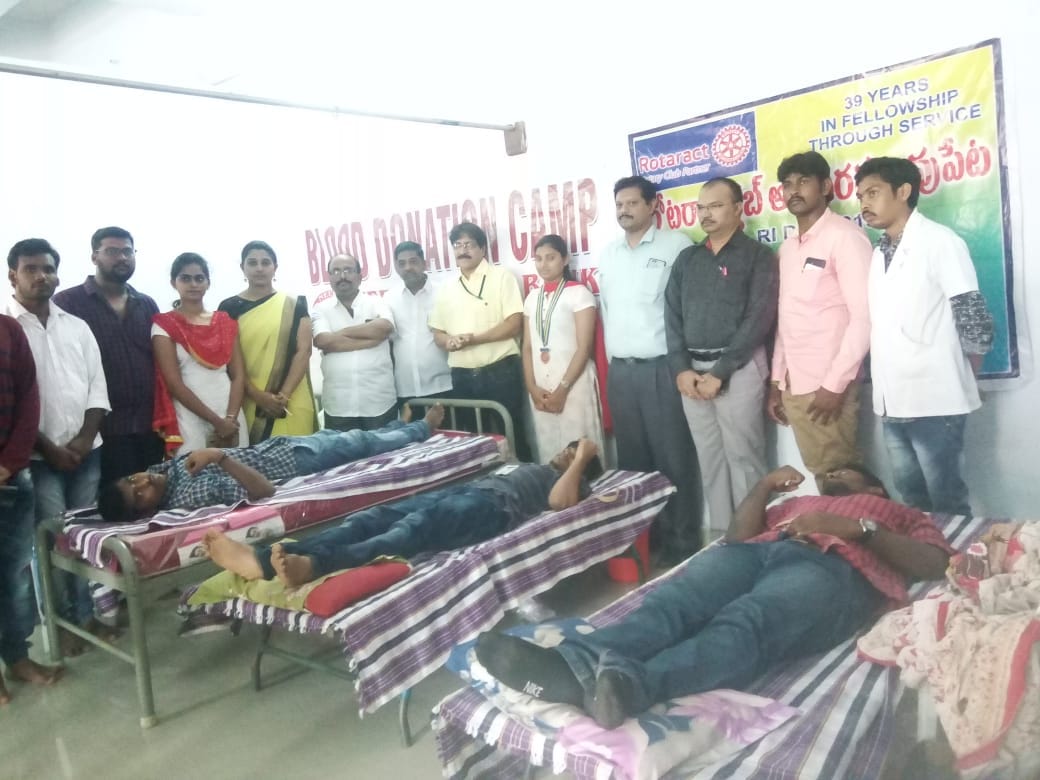 Ours is a Green Campus with an eco-score of 70/100, which may be the first in India to analyze eco score of an institution.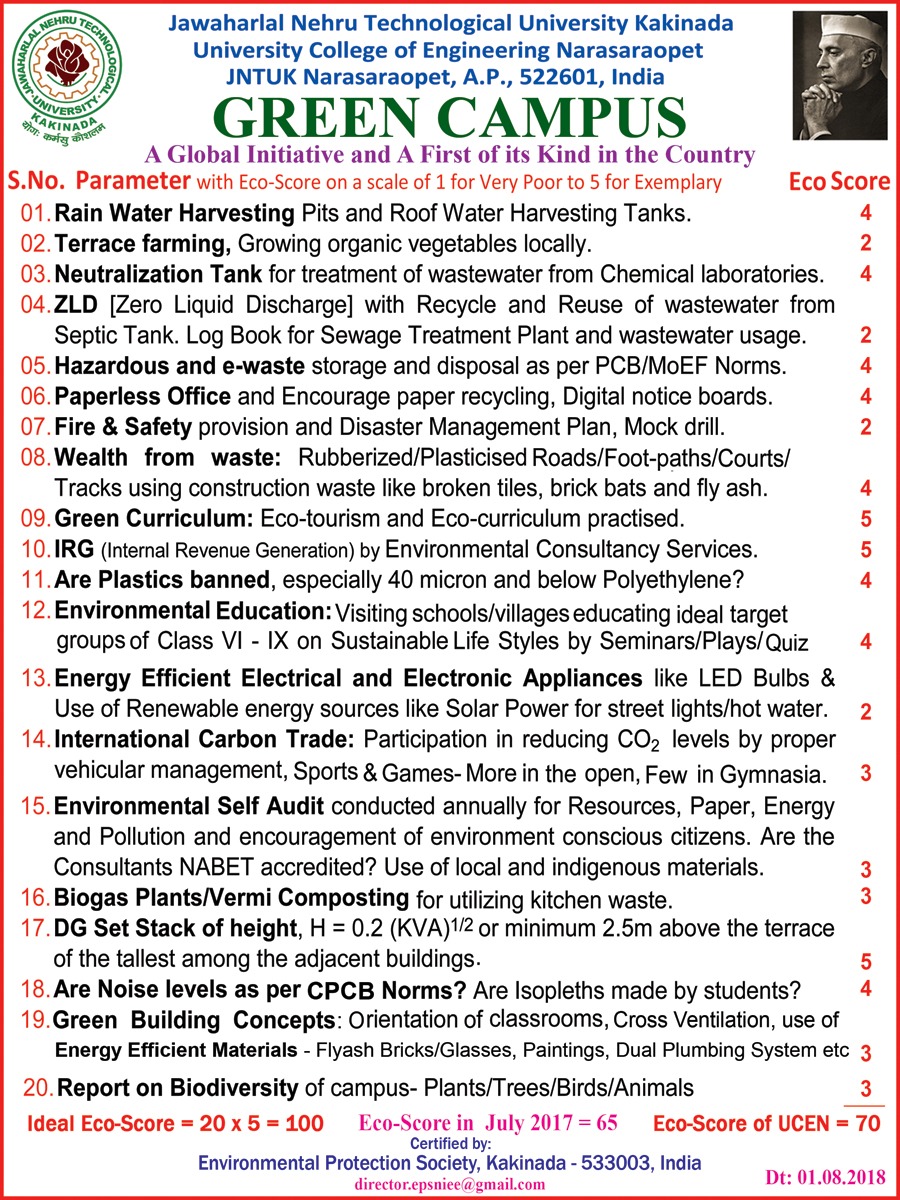 Conclusion
As ours is a three-year-old college, we may have less infrastructure and facilities. But we are blessed with great faculty who always encourages towards Innovation. We are encouraged to work on with every small Idea we have.
Painting in the picture below is completely done by our students. A professional charges around 20000/- rupees for such painting but our students completed it in around 2000/- rupees.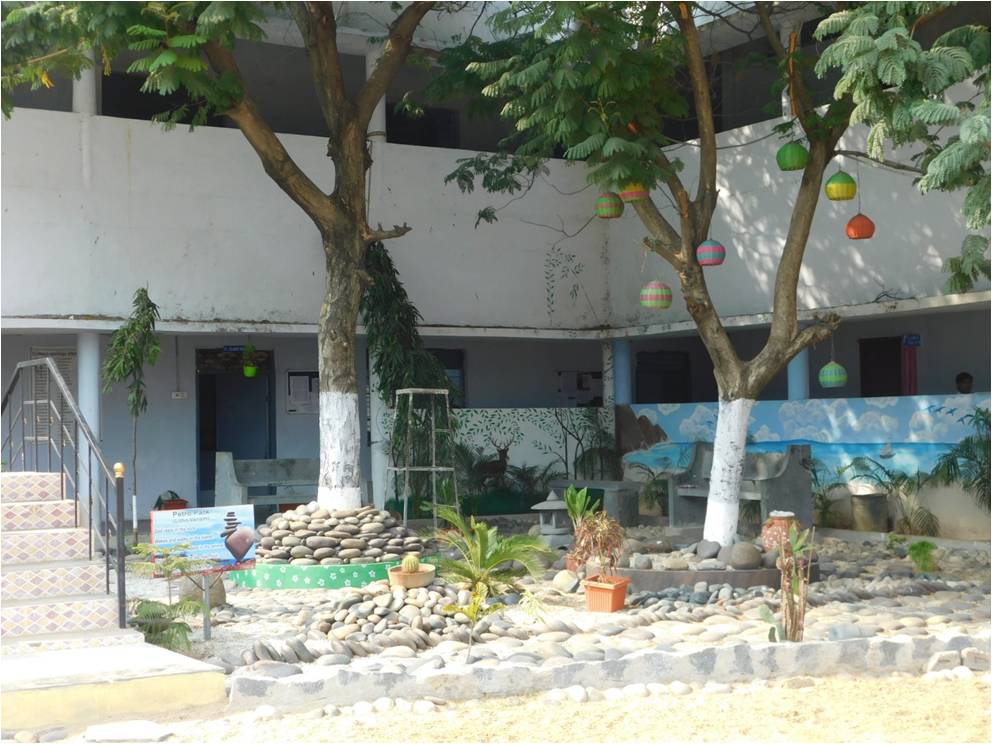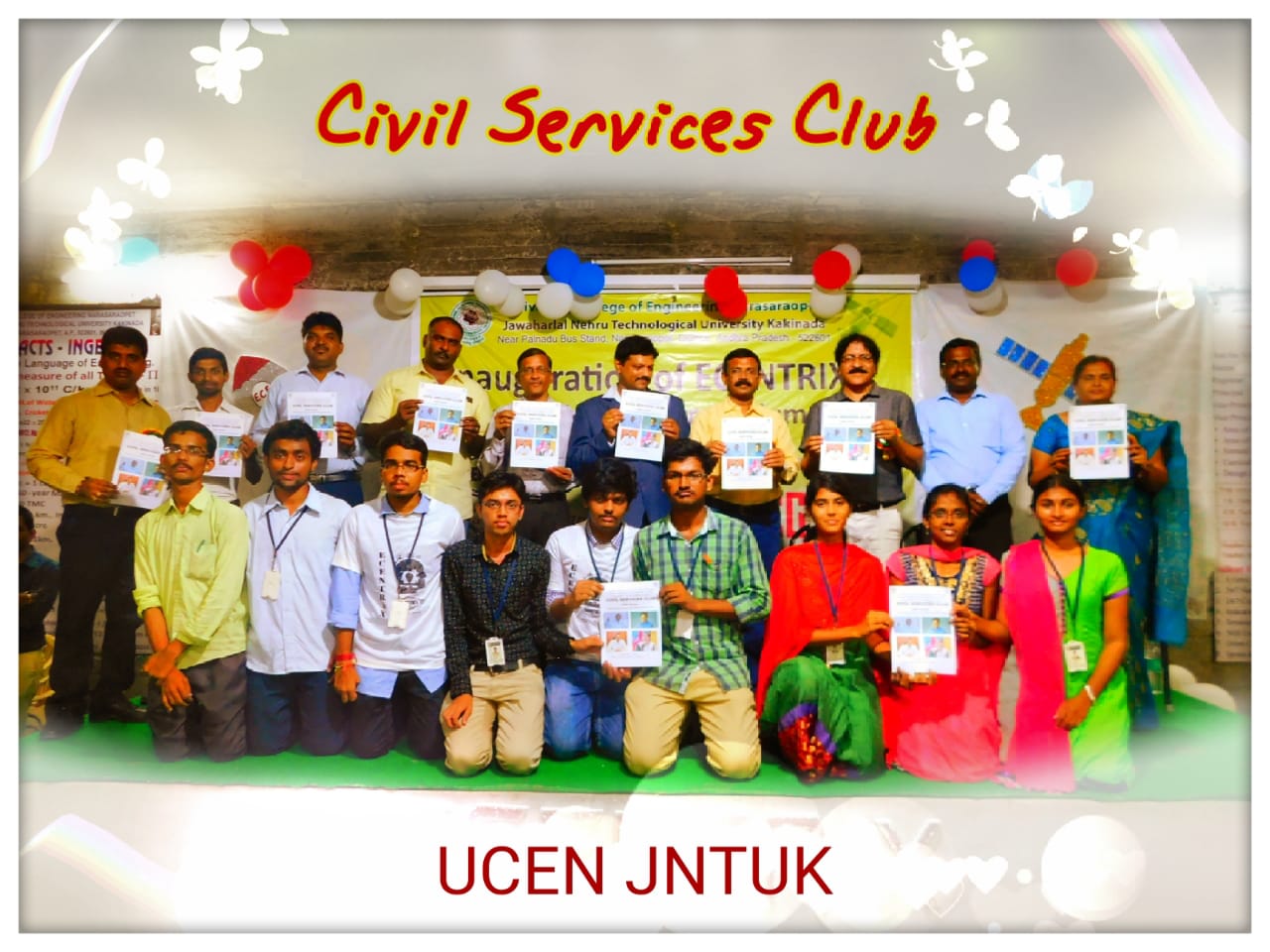 The picture above is about the book release by first student club in India about model questions related to important competitive examinations and we four are proud members of that club. We are also looking forward in solving all the problems with the introduction of peer to peer interactions and organizing students clubs which improves communication skills, provides a platform to discuss ideas towards Innovation and finally mould them as Entrepreneurs. 
RELATED LINKS
University College Of Engineering JNTUK Narasaraopet Student Priorities
 UIF FALL 2018 :



---
---