School:TOBB University of Economics and Technology
Jump to navigation
Jump to search

TOBB University of Economics and Technology, which started education and training in Ankara in 2004, was established by TOBEV with the support of TOBB
INNOVATION AND ENTREPRENEURSHIP
TOBB strives to be the pioneer of many changes in Turkey and in the world. One of the proudest symbols of this effort is TOBB ETÜ. Our university is in search of a high level of differentiation in many areas such as its program, education method, social environment, relations with the business world and R&D, and in its early years it has found itself in the forefront of Turkey's well-established universities.

Incubation Center GARAGE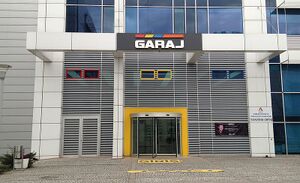 GARAJ is a Pre-Incubation and Incubation Center, where mainly technology-oriented projects are carried out, with the help of mentors to transform the business ideas of entrepreneur candidates into an income-generating business model and the marketing process of project outputs. GARAJ is managed by the Entrepreneurship Unit of TOBB ETU Technology Transfer Office. In addition, it works in coordination with other TTO units on services such as training, mentoring, project writing, intellectual property rights consultancy, university-industry cooperation.
In addition to supporting entrepreneurial projects at the GARAJ incubation center, the entrepreneurship ecosystem is developed through programs such as the Turkish Red Crescent Entrepreneurship Support Program carried out with the Turkish Red Crescent Association, the BIGG GARAJ Program carried out under the TÜBİTAK 1512 Techno-enterprise Capital Program, and the Spin-Off Accelerator Academic Acceleration Program carried out with the Ankara Development Agency. contribution is made.
---
---