School:California State University Northridge
Jump to navigation
Jump to search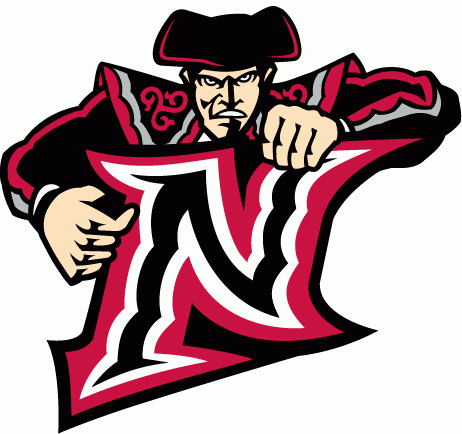 Overview

California State University, Northridge is a vibrant, diverse university community of 38,310 students and more than 4,000 faculty and staff, sited on a 356-acre campus in the heart of Los Angeles' San Fernando Valley. As you explore the university's web site, you will find ampleevidence of Cal State Northridge's commitment to the educational and professional goals of students, and its extensive service to the community.
Promoting Student Innovation & Entrepreneurship

Ernie

Schaeffer

Center for Innovation & Entrepreneurship:

 



The mission of Center shall be to promote and foster engineering innovation and entrepreneurship activities in education and applied research, andin alliances that facilitate engineering, technology, and business partnerships.We help CSUN students, faculty members, alumni, and community members access educational programs, team building and networking events, facilities for making prototypes, technology transfer services, and funding organizations, and form technical and business partnerships.
Wells Fargo Center for Small Business & Entrepreneurship: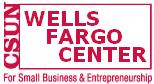 The center serves as a link between our CSUN business students seeking experience solving the real world challenges facing small business, and our business "Clients" seeking to utilize the College resources. The Wells Fargo Center not only welcomes the community to campus to partake in activities, but also believes in providing students with "real world" opportunities. By sending students and faculty to entrepreneurial conferences, fairs, and organization meetings, we build recognition for the Center while granting students access to new horizons and networks. One of the Center's primary functions is to create meaningful opportunities among students, faculty, and the business community to network and exchange their ideas, knowledge, and experience in small business and entrepreneurship. We encourage the participation of CSUN alumni and other successful entrepreneurs to serve as guest lecturers to a class, as speakers or panelists at Center events, as judges for business plan competitions, and as mentors to students and nascent entrepreneurs. The Wells Fargo Center encourages and supports research in the academic and applied areas on small business and entrepreneurship. The Center facilitates faculty and student research and academic activities through funding research costs, conference travel, and library materials. 
LACI@CSUN:
LA Cleantech Incubator (LACI) is the City of Los Angeles's official Cleantech business incubator created to accelerate the development of Cleantech start-ups by offering plug & play office space, CEO coaching and mentoring, and access to a growing network of experts and capital
META+Lab:
META+Lab (Matador Emerging Technology and Arts) recently established on campus witha  focus on web and mobile application development. META Lab is an extension of the academic program that functions as a collaborative startup. Our approach, led by individuals with expertises and those who wish to learn (faculty, staff and students), pushes the tech/entrepreneurial envelope in terms of visual interface design, user experience and application development. 
VISCOM:
VISCOM (Visual Communcation) is an academic program in which students receive credit for work performed, as well as a combination of credits and financial compensation. VISCOM provides graphic-related services to select on-campus clients and outside entities, utilizing  "real-world" projects to support student education, research and career preparation. VISCOM provides a unique opportunity to enhance the student experience with a "learn-by-doing" educational philosophy. We believe this model not only provides added value to student learning, but also provide critical mentorship by senior students, which encourages younger students to stay on track, succeed and graduate on time. Students involved with VISCOM have successfully transitioned into their respective professional endeavors, and their success stories can be found in the Alumni section.
Encouraging Faculty Innovation and Entrepreneurship
META+Lab has created Faculty. 
https://www.metalab.csun.edu/faculty
Faculty is a platform for students to collaborate with professors. This platform focuses on facilitating start-ups and research projects.
Regional and Local Development Efforts
The LACI (Los Angeles Cleantech Incubator) serves small businesses into flourishing their potential and help them become larger. This program is involved at Northridge near CSUN helping out around the community. I believe this incubator is here to support young entrepreneurs who have a vision to change the world. 
University Industry Collaboration

The collaboration within California State University, Northridge and LACI is very connected in a variety of ways. The CSUN LACI are consultants, advisors, and a great networking team who can provide great resources. A variety of CSUN alumni from different majors get help from LACI if they are willing to start their own business. LACI just expect 100% of their effort and dedication with the side policies and prices they may have
Encouraging faculty Innovation and Entrepreneurship

Faculty and doctoral graduate students conduct the research powering many of the innovations that spawn high-growth startups. However, even at our nation's most entrepreneurial universities, many faculty and graduate students do not always consider the market and societal relevance of their research. To address this issue, universities are putting in place a series of policy changes to encourage more faculty entrepreneurship, which in turn will complement the student entrepreneurship. These changes include greater recognition of faculty entrepreneurs, integrating entrepreneurship into the faculty tenure and selection process, and increasing faculty connections to outside partners - through externship, engagement with business, and targeted resources for startup creation. Finally, universities are actively working with federal agencies to address some of the regulatory challenges around faculty entrepreneurship, in particular, those related to conflict of interest and national security issues.
Innovation & Entrepreneurship Landscape Canvas
Additional Resources
Ernie Schaeffer Center for Innovation & Entrepreneurship
Wells Fargo Center for Small Business & Small Business
Related Links
California State University Northridge Website
California State University Northridge Student Priorities
University Innovation Fellows:


---
---