School:Bethune-Cookman University
Jump to navigation
Jump to search
Bethune-Cookman University
Bethune-Cookman University seeks to define a new standard for academic excellence as a way to become the best small college in the southern region. To educate and empower people to seek their own solutions; to advocate for opportunies for all citizens to improve their quality of life; and to inculcate an international perspective that would facilitate a keen appreciation of the new global realities. founded the Daytona Educational and Industrial Training School in 1904. The school underwent several stages of growth and development through the years and in 1923, it merged with the Cookman Institute of Jacksonville, Florida and became a co-ed high school. A year later in 1924, it became affiliated with the Methodist Church. By 1931, the school had become a junior college. The school became a four-year college in 1941 when the Florida Board of Education approved a 4-year baccalaureate program in Liberal Arts and Teacher Education. The name was changed to Bethune-Cookman College. On February 14, 2007, the Board of Trustees approved the name Bethune-Cookman University after the institution established its first graduate program
Overview
Traditional HBCU's have always stayed the road clear of change. Well, that is no longer the case for Bethune Cookman University. Founded by a black female entrepreneur whose dream it was to educate her people, Bethune Cookman is headed in a new direction. She sacrificed much of her life to the school. We are changing things around the school. First our initiative for a university shark tank. An opportunity for students to show off their ideas ands startups. We also have various student leadership and student engagement programs.  These programs are just the start, we must more programs.

Promoting student innovation and entrepreneurship
Black Executive Exchange Program (The Urban League) The black executive exchange programs allows students to become more familiar with the corporate world today. All entreprepreneurs must learn how to deal with executives because they will have to interact with executives all the time. Thier investors are going to be on the executives on the board of their companies. 
Institute of Electrical and Electronic Engineer (I.E.E.E) The I.E.E.E helps student learn and develop their understanding of electronics. This is essential for the 21st century. Everything is electronic today. Having a basic understanding can get students far! 

School of Entrepreneurship and Business Friday Seminar - Every friday our school hosts a entrepreneurship and business seminar. This is where we bring successful entrepreneurs from all over to motivate and teach student their tips and tricks on how to become a great entrepreneurs. Students from all schools are welcomed! There is also a certificate program coming to the campus by the SBA (small business association of florida) organization. The expected date is January 29th 2015. 
National Society of Black Engineers (NSBE) - The National Society of Black Engineers offers help to all engineering students. They serve to engage students in the S.T.E.M (Science, Technology, Engineering, Math) field. 
American Marketing Association - The American Marketing Association for all entrepreneurs weather students or faculty. Its a skill set to  know how to promote your businesses. 
Society of Computer Information Technology (S.O.C.I.T/ENACTUS) The society of computer information technology helps to bridge the gap between older students and new emergent technology. The interaction of humans and computers are fundamental today more than ever. Students who learn about human computer interactions are better at designing intuitive User Interfaces (UI). 
SIFE - Students In Free Enterprise Students in free enterprise is a club that helps students learn and launch their own enterprises (companies).  All entrepreneurs need to know how to do this. And the more knowledge the better!
Actively supporting the university technology transfer (Not yet active)

Electronic Media Development Lab -The Electronic Media Development Lab will begin as an android development lab where students can engage in project where products are being developed for patent and to market. The candidates hope to secure a computer laboratory where those interested in tech may again hands on learning about software product life-cycles and write 100,000s of lines of code before they graduate and enter the workforce.
Encouraging faculty innovation and entrepreneurship
'
The Research/Creative Work Innovation Seed Grant -
The Grant provides competitive funding for faculty engaged in innovation. Funds will serve to seed the research/scholarship efforts of new faculty to begin their research program, or existing faculty who are interested in raising their level of scholarship. The goal is to increase the competitiveness of the faculty for externally funded opportunities for research and creative expression. 
Facilitating University-Industry Collaboration
Bethune Cookman Shark Tank
 offers the students a chance to show off their ideas to prospective investors in the community and university while seeking investments to take them higher. Perspective startups can ask for any amount of capital from the investors and investors can judge and help improve the understanding of the business model first hand. Winning student encouraged venture of $10,000.00 from the cairns foundation to develop their ideas.
Engaging with regional and local economic development efforts
Center for Success in Entrepreneurship & Economic Development SEED (College Of Entrepreneurship and Business/SBA) - 6 week course available to any students that covers Starting A New Business, Business & Financial Bacis Part 1 & 2, Marketing Strategies,Small Business Certifications, and "Create a Plan for Business".
Bethune-Cookman University Innovation Fellows Faculty Leadership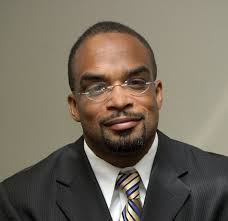 Makola M. Abdullah, Ph.D (B-CU UIF Administrive Supporter) is the Provost and Chief Academic Officer at Bethune-Cookman University (B-CU). As Provost and Chief Academic Officer, Dr. Abdullah oversees all Prior to his appointment, Dr. Abdullah enjoyed a distinguished 15-year tenure at Florida A&M University where he served as the Dean and Director of 1890 Land Grant Programs in the College of Engineering Sciences, Technology and Agriculture. Under his leadership, the college increased its overall enrollment by 20%, increased external research dollars to fund research and academic programs by 10% to $9.5 million, and during his tenure as the Associate Vice President for Research, research expenditures at FAMU exceeded $50 million dollars.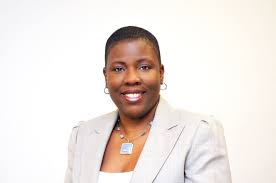 Ida Wright, MBA (B-CU UIF Sponsor) is the Acting Dean of Bethune-Cookman College of Entrepreneurship and Business, Vice Chairman of the Volusia County School Board has served on the PTSA and the School Advisory Committee at Champion Elementary and David C. Hinson Middle, and is the co-owner of AM Wright Construction. Mrs. Wright graduated from the University of Central Florida with a Bachelor's Degree in Business Administration and earned a Master's Degree in Business Administration with a concentration in Management from Stetson University. The College of Entrepreneurship & Business recognizes that leadership is more than a position. It is an action. Mastery of the major tenets of business is accomplished through innovative and cutting edge technologies and systems. Students are trained in Accounting, Business Administration, Entrepreneurship, Finance, Information Systems Management, Management, Marketing, International Business, and Hospitality Management. Activities are designed to help students become critical and analytical thinkers, and effective communicators who exemplify the highest levels of ethical and moral behavior.

Marcus Alexander, Ph.D. (B-CU UIF Advisor) is an Associate Professor at Bethune-Cookman University instructing in Business Administration and Information Systems Management. He has a doctorate in Human-Computer Interaction (Human Factors focus) concurrently with an MBA (dual Marketing & MIS foci); Specialties: Human Factors, Usability Testing, Prototyping, User-Interface Evaluation, CRM; RFM, Conjoint, Data and Market Analyses, Market Research.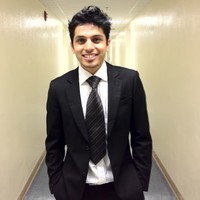 Bivek Adhikari (B-CU UIF Co-Advisor) is IT Project Manager at SEED and Fiscal Affairs and Manages University-wide ERP implementation project for the office of Fiscal Affairs. He is leading the ground work and business development activities to kick-start new business ventures as a part of the $750,000 Department of Economic Opportunity (DEO) Grant Adhikair has led 2 remodeling projects producing 68% increment in efficiencies and is a part of a select team to remodel Business School and work on $750,000 Grant at Bethune-Cookman University. In 2014 he co-authored "PROMOTING INNOVATION AND HIGH-TECH ENTREPRENEURSHIP IN HISTORICALLY BLACK COLLEGES AND UNIVERSITIES: AN EXPLORATORY RESEARCH", A study that explores the current state of innovation and high-tech entrepreneurial initiatives in Historically Black Colleges and Universities (HBCUs).  ===
Related Links
http://www.biography.com/people/mary-mcleod-bethune-9211266
http://www.bethunesociety.com/
Bethun-Cookman_Landscape_Canvas
Bethune-Cookman University
Bethune-Cookman_Student_Priorities
University Innovaiton Fellows
Spring 2015:
---
---