School:Ajay Kumar Garg Engineering College
Jump to navigation
Jump to search
Campus Overview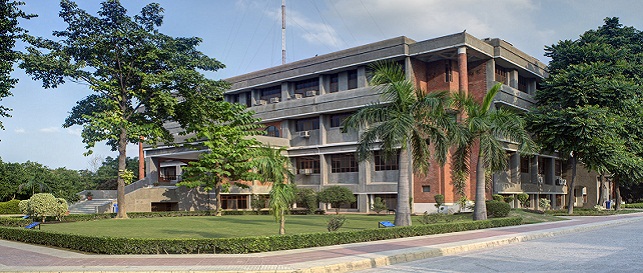 AJAY KUMAR GARG ENGINEERING COLLEGE, GHAZIABAD
ABOUT THE COLLEGE
Ajay Kumar Garg Engineering College, an ISO 9001-2008 certified and NAAC accredited institute, is an initiative of Indian Institute of Management and Engineering Society.  Started in 1998, the institute has built an excellent faculty pool of experience and rich intellectual capital base, state-of-the-art infrastructure, technology savvy campus along with commitment towards excellence. The emphasis has been to build industry ready technocrats and develop sound academia-industry collaboration.
 The college offers B.Tech courses in seven disciplines. At the postgraduate level, the college offers MCA and M.Tech courses in six engineering disciplines. The courses are approved by AICTE and affiliated to Dr. A.P.J. Abdul Kalam Technical University (AKTU), Lucknow.
 The college has been consistently maintaining excellent academic results and placements. The college places special emphasis on collaboration with industries at various levels to groom the students to meet the standards of the industry. These include establishing collaborative facilities for student training in emerging multidisciplinary technologies and undertaking industry-sponsored consultancy projects.
 The college has the distinction of being the first and only college in the State of Uttar Pradesh to receive the Academic Excellence Award for the Best Engineering College in UPTU (now renamed AKTU) from His Excellency, the Governor of U.P., for two successive years. The college is also the recipient of CMAI award for Best Industry Interface from the Hon'ble Minister of Science and Technology, U.P. Government.
 Spread over a 40-acre campus, the college has excellent infrastructure. The academic and administrative blocks, hostels and faculty residences surrounded by lush green lawns provide a conducive environment. In keeping with the college philosophy of environmental sustenance, the eco-friendly campus has a network of rainwater harvesting systems to recharge groundwater and sewage treatment plants to recycle the water for horticulture needs.
 The only institution to have the following State of the Art Centres of Excellence in collaboration with eminent multinational companies to provide industry relevant training and project exposure which offers Global Certification to enhance global employability of students
AKGEC FABLAB provides students, researchers, and technical enthusiasts a platform to take up applied research activities and develop prototypes. The laboratory is equipped with latest tools and technologies required to facilitate research and prototyping activities. This fablab project is an educational outreach program for MIT's Center for Bits and Atoms.
Advance Welding Technology and Research Center is a center in collaboration with Fronius Austria.The aim of AWTRC is to create a state of the art infrastructure for becoming a globally recognized source of a competitive workforce and cost-effective, superior-performing welding technologies by conducting training, research and development in the field of welding science, engineering, automation and non-destructive inspection technology.
 Industrial Robotics Training Centre, the first of its kind in the country, established in collaboration with KUKA Robotics, providing internationally recognized and valid certification at basic, intermediate and advanced levels 
 Centre of Competence in Automation Technologies,  in collaboration with Bosch Rexroth AG, Germany, the first of its kind in North India, for training in industrial hydraulics, pneumatics, sensoronics, drives and control, CNC, PLC, and Mechatronics
 Industrial Pneumatics Knowledge Centre, set up jointly with Janatics India Pvt. Ltd., to promote projects and application development for low-cost automation suited for SMEs
 LabVIEW Academy, the first of its kind in the state of Uttar Pradesh, established jointly with National Instruments, India under their Planet NI (Nurturing Innovation) framework for training in the field of Virtual Instrumentation
 PLM-Centre of Excellence, set up jointly with SIEMENS Industry Software Ltd., equipped with advanced design software suites like Solid Edge, Femap, NX, Team Centre, Technomatix etc.
  AIA-Competency Development Centre, under the Campus Connect Initiative of Automation Industry Association of India(AIA), for providing training in Integrated Automation across multiple engineering streams to students and practicing engineers from industry
  Research and Industrial Consultancy Centre (RICC) facilitating collaborative development and consultancy projects. RICC also conducts regular training sessions for students in AutoCAD, Pro-Engineer and CATIA V5 software
 Software Development Centre (SDC), equipped with state-of-the-art infrastructure and hardware/software tools, providing a highly conducive and stimulating environment for the young brains to explore and come out with innovative solutions using emerging technologies
  Microsoft IT Academy, under the aegis of Department of Computer Science and Engineering,  to expose the students to the latest Microsoft technologies and prepare them for Microsoft certification  that will enable them to be market ready thereby increasing their placement opportunities manifolds
 Big Data Centre of Excellence, under the Department of Information Technology,  equipped with fully functional cluster of 12 data nodes and 1 name node, to provide training in big data analysis and research opportunities
 School of Software Technology, established by Department of Information Technology,  offering courses in software technologies. 
 SCALING THE ZENITH OF EXCELLENCE
Driven by its commitment to provide quality technical education, Ajay Kumar Garg Engineering College has become the best Engineering Institution in Uttar Pradesh
Promoting Student Innovation and Entrepreneurship:
In Ajay Kumar Garg Engineering College , there are many resources for implementing innovative ideas. They provide space, funds and for this there is a department CORE(Centre of Relevance and Excellence).Students are participating in various project competitions, making innovative projects but the concern is that  less students are involved in these activities. There is a E-Cell for promoting entrepreneurship and also lots of societies who take part in many competitions.
Encouraging Faculty Innovation and Entrepreneurship:
Ajay Kumar Garg Engineering College (AKGEC) is continuously working towards overall development of its faculty too. There are many Faculty Development Programs, Trainings, Workshops and National/International Conferences being organized by all departments every year. Faculty members are encouraged to present their research work in various journals and conferences. Various faculty members also attend various Faculty development programs providing a platform to interact with industry and aware of latest technologies in the market.
 Workshops regarding entrepreneurship, Human values also being attended by various faculty members which further encourages and motivates their students.
Facilitating University Industry Collaboration:
The college places special emphasis on collaboration with industries at various levels to groom the students to meet the standards of industry. These include establishing collaborative facilities for student training in emerging multi disciplinary technologies and undertaking industry sponsored consultancy projects. To promote regular interaction with industry, selected field experts, entrepreneurs and practice managers are being invited to deliver Guest Lectures.
Students are being sent to Industrial Visits at various industries, every semester. There is skill development centre which provides industrial training in manufacturing and advance welding and has links with many companies like Bosch, Janatics, Siemens etc.
Engaging With Regional And Local Economic Development Efforts:
My College, not only discerns its responsibilities towards building the future of the country but comprehends its social accountability also. It believes in bringing about a transformation in the students through observation and participation. Some important initiatives undertaken are:
Blood Donation Camp organized every year in association with the Rotary Club
Fund Raising Week, under Communal Harmony Campaign initiative of the National Foundation for Communal Harmony (NFCH) which is an autonomous organization under the Ministry of Home Affairs, Government of India. The donation collected from faculty, staff and students is sent to the Organization to be used for a noble cause
Primary school Adarsh Vikas Kendra for the children of construction labour employed in the college with facilities of free education, uniform, bag, books and mid-day meal
Adoption of Corporation School at Kazipura for provision of needs including swings, slides, sitting mats and other basic amenities
Conduct of computer training courses for school going students of nearby villages with the aim to make them suitable for employability under the Skill Development Programme in alignment with the 'National Skill Development' mission by the Hon'ble Prime Minister of India.
Tuition fee subsidy to children of class IV employees
Donation of computers to schools 
RELATED LINKS:
---
---