Organization:SparkTruck
Jump to navigation
Jump to search
Overview



Once known as the SparkTruck, MakerTruck of Southern Methodist University is here to make an impact. The project was started as SparkTruck by a team of graduate students at Stanford. The truck was created to hold the supplies needed to teach kids about thinking, designing, making, and presenting ideas in a dynamic environment. It is still involved in the same vision, though now with a new name and a new home.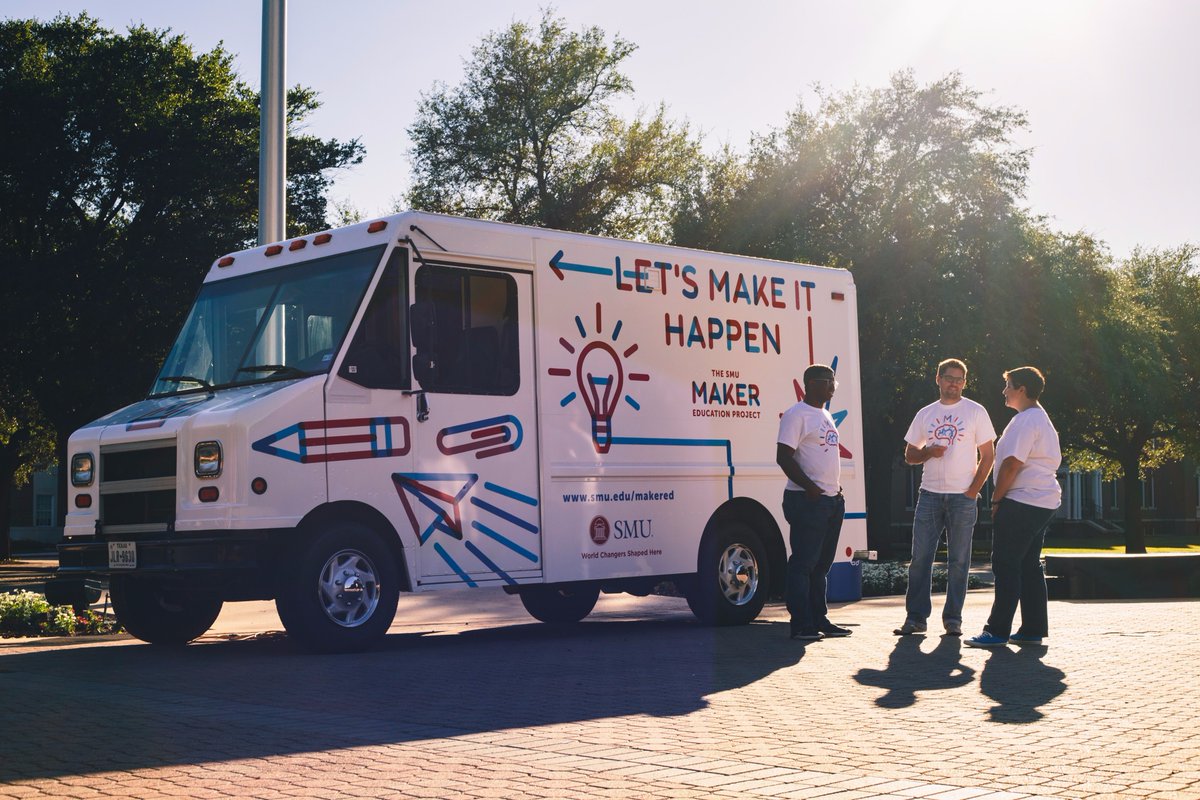 Purpose



The MakerTruck is a tool used by the Southern Methodist University Maker Education Project. Though its end goal is the same, its focus is slightly different than the original SparkTruck. Where SparkTruck spent time directly working with kids, MakerTruck works with teachers. With the tools and guidance necessary, teachers are inspired and shown how to implement hands-on Maker Education into their schools, classrooms, and other places of influence. Curriculum is also available to aid teachers in this great venture. As quoted from an article about the project, the director Katie Krummeck stated, "this big truck is a kind of rolling ambassador for the maker movement. If you're not familiar with it, the maker movement is all about sharing creative challenges with people from very different backgrounds to build things. The explosion in easily available digital tools and software is fueling the fire, and it turns out that this kind of hands-on maker-based instruction is a great way to engage students in whatever subject they are learning."
History of the MakerTruck
As SparkTruck, this mobile makerspace was driven across the country over the course of 2 summers meeting with groups of kids and teaching them about making. SparkTruck was started as a thesis project by Stanford d.School graduate students who had a passion for hands-on learning. This project was funded by a Kickstarter campaign called SparkLab which helped the students purchase the truck and the tools within to start their journey. The SparkTruck team was able to visit over 2,600 students at 65 schools.
Impact for Students and Campus
The journey of the SparkTruck: In the end, 15,323 miles, 33 states, and 2,673 students add up to one thing: a whole a lot of stories. Currently, The MakerTruck is on track to make a huge impact in Texas as SMU uses it to show teachers how to impact their students through making. This is a huge step forward for the maker-movement.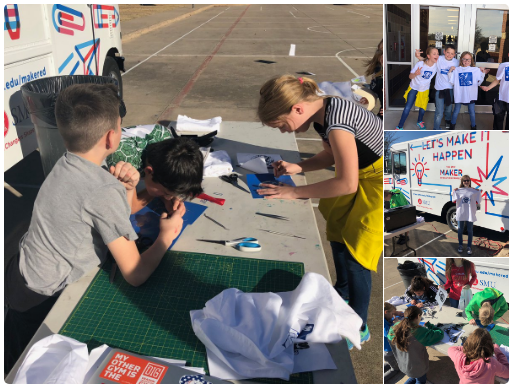 One of the resources put together by the students behind SparkTruck is a how-to guide for making a SparkTruck. People everywhere are encouraged to use this idea to further maker-education around the world. Find the details in the link below:
Contact Information



Find more information on our project on our website:http://sparktruck.org/about
Follow us on social media to keep up with our current projects: https://twitter.com/MakerEdSMU
Page Contributors