Fellow:Nicholas Yuan
Jump to navigation
Jump to search
Nicholas Yuan is an aspiring social entrepreneur, a senior in Mechanical Engineering with a minor in Humanitarian Engineering at the Colorado School of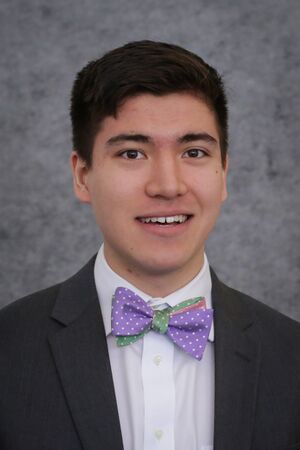 Mines, and is graduating May 2016.
He has one driving ambition in life: to impact as many people as possible, as positively as possible. The highest potential for him to do this, he believes, is entrepreneurship.
His goals for the Colorado School of Mines are three-fold: that Mines' incredible potential to impact its community is realized, that the situation for parents of dependents and families at Mines is improved (though he is not a parent), and that the incredible potential of Mines' students and faculty to become world-changing entrepreneurs is also realized. To these ends, he wishes to see, respectively, the establishment of a K-12 STEM outreach center, the establishment of a day care and family friendly workspaces, and the establishment of a center for design and entrepreneurship. 
Upon graduation, he is pursuing entrepreneurship.
Related Links
Colorado School of mines Student Priorites
University Innovation Fellows
Spring 2018:
Spring 2017:
Spring 2016:
Spring 2014: