Fellow:Zein Zebib
Jump to navigation
Jump to search
---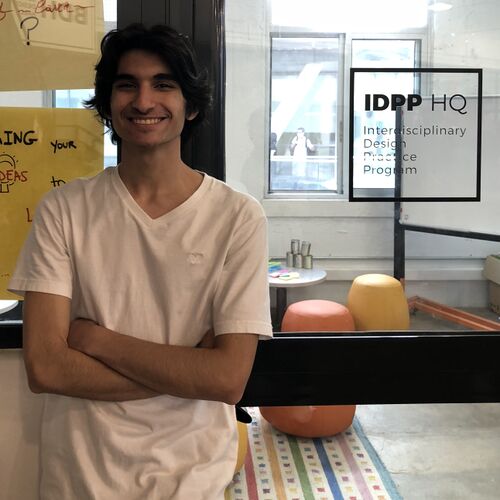 ---
Hello!! My name is Zein Zebib and I am a student at the American University of Beirut in Lebanon majoring in Computer and Communications Engineering.
Initially, when I started my first year, I wanted to be an environmental engineer, but after taking a programming course, I fell in love with coding and it became my passion. Since then, I have been experimenting and exploring different side projects to improve my programming and problem-solving skills. I did some mini projects like automating a program that logs onto my online classes for me, one that automates playing piano tiles, and even went as far as using web scraping to automate collecting information for one of my research assistant jobs. I linked these projects, among several others that I worked on to my GitHub. I am currently leading the development of a text-to-speech application for the Phoenician language as a research assistant.  

During my journey at AUB, I found another passion for myself, which ironically ended up being the reason for my presence in the UIF program, entrepreneurship. My friends and I had decided to join a hackathon, where we ended up winning first place! As a result, I founded and a startup called FoxFeed. While working on FoxFeed, my team and I joined the accelerator program at AUB, and that is where I began learning how to be an entrepreneur. From pitching to investing, to even learning how to be a leader: my interest in entrepreneurship began to increase, especially since it was an something that I could combine with my love for programming and create projects that could help those around me.

From there, I decided to take a course in human-centered design. The HCD class helped me understand more about creating projects that helps make the lives of those around me better, but it was also a crucial step in my life, as it eventually led me to UIF, where I hope to grow and gain better tools that'll help me in accomplishing my goals.

My dream is to use my knowledge in programming and entrepreneurship to empower the next generation and create products that help improve our lives. Some of my interests other than programming include education, mathematics, and cooking/baking. I am the type of person that loves bringing food to the table and making everyone smile.
Facebook: https://www.facebook.com/zein.zebib/
Instagram: https://www.instagram.com/zeinzebib/
LinkedIn: https://www.linkedin.com/in/zeinzebib/
---
---
---