Fellow:Yaxin Peng
Jump to navigation
Jump to search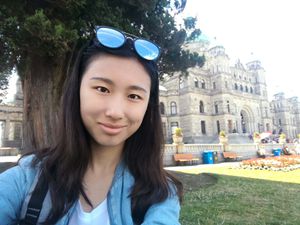 Yaxin Peng is a University Innovation Fellow and a junior student in Zhejiang University. She majors in Computer Science and Technology. Her principal interest field of research is computer graphics and machine learning.
As a member of Pursuit Science Class of Chu Kochen Honors College in Zhejiang University, who believes science and technologies can change the world, she is highly motivated to devote herself to researches and problem solving. Since the second year of college, she's been studying computer graphics and participating in relevant projects at the CG & CAD State Key Lab under the supervision of her instructor. Currently she is working on a project about efficient communication system facilitated by deep learning.
As a UIF candidate, she learned a lot from the six-week training and got fresh insights about improving the campus innovation and entrepreneurship environment. 
Email: pengyaxinxin@gmail.com
Related Links
Zhejiang University Student Priorities

University Innovation Fellows
Fall 2016:
before:


---
---