Fellow:Yasaswini Vedula
Jump to navigation
Jump to search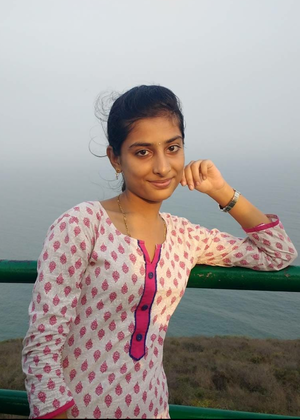 Yasaswini Vedula is an undergraduate student pursuing  her 3 year B.Tech in Electronics and Communication Engineering at Vignan's  Institute of Information Technology. After spending her early childhood in Raipur, she was relocated to Visakhapatnam and currently living in Visakhapatnam, Andhra Pradesh. She was introduced to this University Innovation Fellows program in her 3 year of B.Tech through Andhra Pradesh State Skill DevelopmentCorporation(A  PSSDC).
She is very active and dynamic. She has good organising skills and communication skills. She is BEC certified student with a grade of B1. She has a quality of helping and motivating the peers. She is down to earth and good at team work. She has been interested to upgrade her knowledge by  attending workshops. She has participated in co-circular and extra circular activities and also has organised many events in the campus. Apart from her studies, she loves to sing. She is a guitarist and we can find her with guitar in her free time. She does every work which is given to her with utmost dedication. When given a responsibility she carries it out without neglecting her other duties. She is also a member of Young India(YUVA).
She wants everyone to follow their passions. She believes every individual is born to achieve something but the present scenario of education system doesn't seem favourable. So she wants to encourage students to follow their passions no matter what. This UIF is the best platform to do so. She feels good health is primary requirement for everything, so she plans on introducing health care management in her campus.
Related Links
Vignan's  Institute of Information Technology
Vignan's Institute of Information Technology: Landscape Canvas Fall 2018:
https://docs.google.com/spreadsheets/d/1TCUJbd4vGOzpDr8t7cBbeQ3oI-G9AmxLwKTzhp1NhDI/edit#gid=0
Vignan's  Institute of Information Technology Student Priorities
University Innovation Fellows 
Fall 2018
---
---