Fellow:Tatiana Fakoukaki
Jump to navigation
Jump to search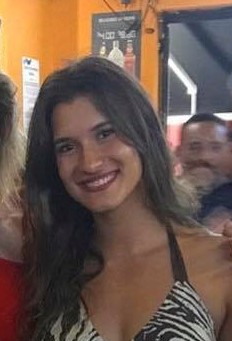 Name

Tatiana Fakoukaki

School (Cohort)

Foothill College (2021 cohort)

Majoring in

Psychology

Country

United States

Email
Bio
Hey hey! Stoked to be sharing creative ideas and cultures with you guys. I'm Greek and can tell you all about great food and cold coffee. My two greatest passions are dance and education, and if I had to choose a superpower it would be to speak every language spoken on this planet. When it comes to innovation, I believe that it is entirely possible in an environment that inspires people to fully dive into their passion with no fear of failure or rejection. Let's facilitate more cool environments like these.
Achievements
Redesigned a library Recreation Center for toddlers.
Started the hip hop club at my high school with my sister and best friend.
Cofounded a volunteering education program in Puerto Rico that focuses on Design Thinking, Mentorship, and professional development.
Was the ambassador of a women's leadership program and ran two workshops for social change with teenage girls in Greece.
Cofounded a Design Thinking consultancy project called MIND.T
Social media profiles
https://www.linkedin.com/in/tatiana-f-804804115/ https://www.facebook.com/tatiana.fk.54 https://www.instagram.com/mindesignthinking/
---
---