Fellow:Tara Rahmani
Jump to navigation
Jump to search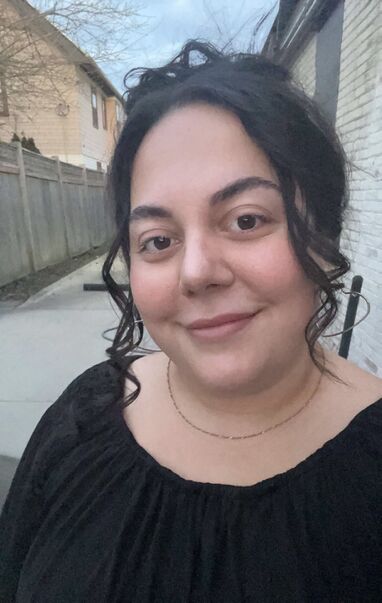 School: Milwaukee School of Engineering, B.S. Industrial  Engineering, 2020
Serving as UIF since: February 2018
What she does now: Slingin' fried chicken & burgers while searching for my next engineering gig :)
Contact her about: Design thinking workshops, finding the next generation of fellows at your school, how to engage faculty/staff in your movement, how to redesign the freshman welcome week experience, how to get kids interested in STEM, finding your identity in Christ and walking in God's love and peace, Persian food, navigating ambiguity, and how to properly do laundry (took me way too long to figure this one out...)
Email: tararahmani3@gmail.com
Phone: 414-861-0430
Tara's UIF Journey:  
Tara has helped to bridge the gap of communication between students and faculty/staff on campus.  Herself and the other awesome fellows have taken many leaps at MSOE.  They have... 1) Hosted design thinking workshops open to all students and workshops with faculty/staff and senior design groups 2) Revamped the study rooms in the residence halls to include whiteboards and other commodities conducive to studying and collaboration 3) Revamped MSOE's Welcome Week to be #uifresh where everyday the incoming freshman got stoked to learn about their campus and 4) Participated in the Festival of Big Ideas with an Ignite Talk centered around both sides of sexual assault (very important topic in college!).  5) Hosted an MSOE Faculty Fair where students can network with faculty both in and out of their department and 6) Hosted a Milwaukee regional meetup!
About Tara:
Hey, I'm Tara. :) Life has been pretty wild. Expect the unexpected, that type of wild. Since leaving high school, I've been chasing my tail trying to figure out what I want to do, who I want to be, etc etc and all that jazz. UIF played a big part in that. Being apart of a community full of designers all leading with love has been a priceless opportunity. Design thinking really re-designed my life. And then God came into the picture around age 25 and I did the best 180 in life. I no longer felt lost, knowing my identity in Him and walking in His unmovable peace. TLDR; God's love and UIF's empathetic design have really shaped my life wonderfully. I could gush for a long time about these topics, so just hit me up via email/call/text if you wanna chat. :)
I get excited about innovation and opportunities to be creative -- especially when in the realm of human-centered design #uiforbust. During my time at MSOE, I was heavily involved with the Society of Women Engineers (SWE) as an Outreach Coordinator, and eventually President, hosting STEAM events with kids K-12 and college students. I spent my last year of school as a Resident Assistant to 35 lovely humans and really enjoyed getting to know these individuals and watch them grow. Junior & Senior year UIF really became the pinnacle of my college career - this program is THAT cool. From leading dance workshops to facilitating design thinking workshops to hosting Freshman Welcome Week...the possibilites are endless with UIF and the design thinking mindset, all leading with empathy.
About me personally, I like to jam a lot to different music - one of my favorite parts of the meetup is asking people what their favorite songs are from all around the world. I also like to dance - whether it's in the kitchen or on the dance floor - I always got a little boogie in me. I enjoy meeting new people (especially fellows <3) and hearing about their lives, especially when it's over shared food. #foodie
---
---