Fellow:Tara Rahmani
Jump to navigation
Jump to search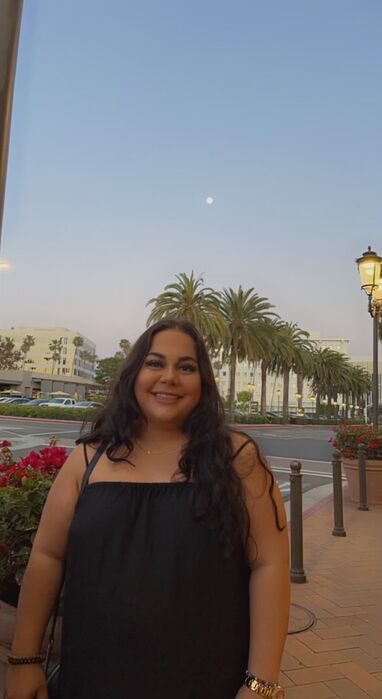 School: Milwaukee School of Engineering, B.S. Industrial  Engineering, 2020
Serving as UIF since: February 2018
What she does now: Engineer & Entrepreneur
What that means:  I am figuring out what I would like to do in life by trying out different side projects and roles. Life is defnitely not linear!
Contact her about: Design thinking workshops, finding the next generation of fellows at your school, how to engage faculty/staff in your movement, how to redesign the freshman welcome week experience, how to get kids interested in STEM, how to deal with conflict, healing, Persian food, navigating ambiguity, figuring out adulthood (in-process)
Email: tararahmani3@gmail.com
Phone: 414-861-0430
About Tara (UIF):  
Tara has helped to bridge the gap of communication between students and faculty/staff on campus.  Herself and the other awesome fellows have taken many leaps at MSOE.  They have... 1) Hosted design thinking workshops open to all students and workshops with faculty/staff and senior design groups 2) Revamped the study rooms in the residence halls to include whiteboards and other commodities conducive to studying and collaboration 3) Revamped MSOE's Welcome Week to be #uifresh where everyday the incoming freshman got stoked and 4) Participated in the Festival of Big Ideas with an Ignite Talk centered around both sides of sexual assault (very important topic in college!).  5) Hosted an MSOE Faculty Fair where students can network with faculty both in and out of their department and 6) Hosted a Milwaukee regional meetup!
About Tara (general):
Tara is figuring out life, one day at a time. :) She graduated from the Milwaukee School of Engineering (MSOE) with a B.S. in Industrial Engineering. She gets excited about innovation and opportunities to be creative -- especially when in the realm of human-centered design. During her time at MSOE, she was heavily involved with the Society of Women Engineers (SWE) as an Outreach Coordinator, and eventually President, hosting STEAM events with kids K-12 and college students. She spent her last year of school as a Resident Assistant to 35 lovely humans and really enjoyed getting to know these individuals and watch them grow.
Tara likes to jam a lot to different music, primarily hip hop and rap at the moment. She also likes to dance - whether it's in the kitchen or on the dance floor. She loves meeting new people and hearing about their lives, especially when it's over shared food. She's currently navigating the ambiguity of life - learning to take care of herself, learning what she wants to do in life, and so much more.
---
---