Fellow:Sydney Szafarski
Jump to navigation
Jump to search
Sydney Szafarski is a University Innovation Fellow and an undergraduate student studying Chemical Engineering at the University of Dayton. Sydney is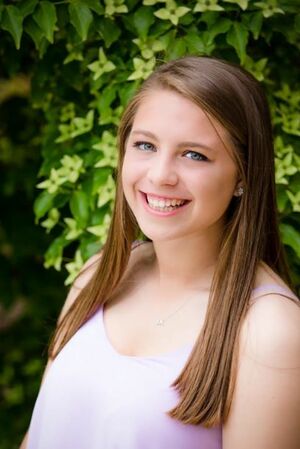 originally from Cleveland, Ohio, where she has lived her whole life until 2017 when she moved to Dayton, Ohio for college. After many months of thought and her love for math and science, she chose her career path as an engineer to help better improve the world and solve problems. The University of Dayton is where she chose to continue and develop her engineering mindset. There, she was exposed to the University Innovation Fellows.
At the University of Dayton, Sydney is involved in many different clubs and organizations as well as holds a campus job. She has been involved in Phi Sigma Rho engineering sorority for one full semester where she continually develops her professional skills and broadens her network of people in the engineering field. Here she holds a small position and is looking forward to taking on bigger roles. In addition, she has a job in tutoring first year engineering students in their math and science courses. In her next two semesters she will be working for Dupont Chemical Company for her Cooperative-Education experience. Here, she will further develop her skills and apply her design thinking mindset in the field.
From a very young age, Sydney was always interested in building anything and trying to find solutions to problems that needed to be fixed. Growing up, she was very involved in athletics, winning many leadership awards and scholarships from them, as well as winning a state championship her freshman and senior year. In 2016, Sydney became a recipient of the Archie Griffin Leadership Award. Sydney has always been focused on building up ideas for everyone to be able to feel inclusive. On her campus, she is focused on building a better community upon each major and student at the university.  
---
---