Fellow:Suraj Nayan Vodnala
Jump to navigation
Jump to search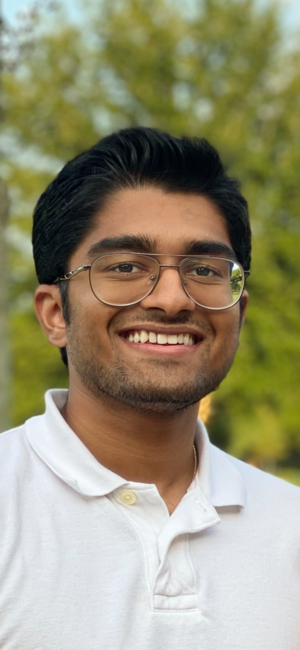 Name

Suraj Nayan Vodnala

School (Cohort)

University of Tulsa (2020 cohort)

Majoring in

Business Management / Pre-medicine

Country

United States

Email
About Me!
Welcome to my page! My name is Suraj Nayan Vodnala, an undergraduate studying at the University of Tulsa.
My major is business management, but I am also a pre-med student minoring in Society, Law, and Policy. I do undergraduate research involving screening new potential chemotherapeutics, as well as COVID-19 transmission resistance via mitochondrial inhibition. So far college has been great for allowing me to branch out and explore more fields. While medicine remains a primary passion of mine, many other fields interact with healthcare. These industry verticals in healthcare greatly intrigue me.
For the past 3 years I have been tutoring student athletes. I love interacting with the vibrant students, and the opportunity to educate is a rewarding endeavor.
If I'm not cramming for a test, you can usually find me reading, golfing, or hanging out with friends.
Thank you for stopping by!
Achievements
Early Careers in Community Medicine (ECCM)
Treasurer of Med-X Club
President's List; Freshmen and Sophmore year
The University of Tulsa Office of Research and Sponsored Programs Grant
Two Poster Presentations: (Detection of Tritrichomonas and other Parasitic Infections...)
(Screening a novel chemical library for chemotherapeutic potential)
Social media profiles
---
---