Fellow:Supraja Danda
Jump to navigation
Jump to search
"When your signature becomes your autograph, its your success."
Supraja Danda is an undergraduate student studying at kkr & ksr Institute of Technology & sciences,Guntur,India.She is majoring in the department of Computer Science &Engineering.She started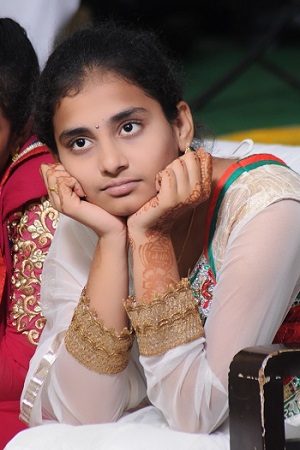 pursuing her bachelor degree in the year 2015.Her interest towards learning new methodologies and communication with her fellow students led her to become the part of INFORMACH,a student organisation where many number of brains and hands work together to get a vast change in the college environment.Her passion towards business administration made her as the coordinator of entrepreneurship cell in her college,where many number of start-ups came into light.All the above factors made her  step into the University Innovation Fellow program. Het motto is to establish an incubation centre where students can share their ideas and develop prototypes for that ideas.
Related Links
KKR & KSR Institute of Technology & Sciences
KKR & KSR Institute of Technology & Sciences Student Priorities
Fellows
---
---