Fellow:Sophie Spellissy
Jump to navigation
Jump to search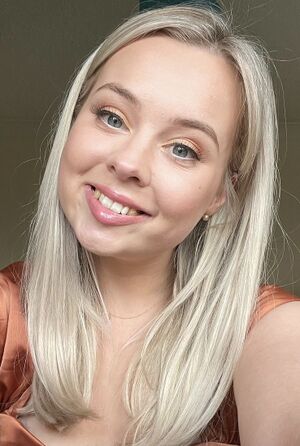 Name

Sophie Spellissy

School (Cohort)

University of Galway (2023 cohort)

Majoring in

Computer Science and Information Technology

Country

Ireland

Email
Bio
Sophie Spellissy is an accomplished and motivated student in the field of Computer Science and Information Technology at the University of Galway. She is from County Clare on the west coast of Ireland, Sophie possesses a diverse skill set cultivated through years of immersive experiences across various industries, academic coursework, and active participation in campus extracurricular activities. Sophie is determined to make a positive difference not only in her university but also in the IT industry.
Achievements
Experience
Cisco Galway – Coding Jam 2023
Worked alongside other students as a team to solve Python based problems.
IdeasLab @ University of Galway - Enterprise Challenge
Won IdeasLab Enterprise Challenge. Collaborated with a team of 7 to develop a prototype solution to the problem presented to them. They then pitched winning idea to help solve a problem for Cisco's Webex Hologram technology. Performed extensive research and thought about their solution so that it would address the exact problem given to them.
IdeasLab @ University of Galway - CreateHer Programme
One of Ten Female Students selected to partake in the CreateHer programme. This is a female pre-incubator programme to enhance self-belief, financial literacy, innovation mindset and leadership skills. Received weekly mentorship from an advisory board of influential people in business.
IdeasLab @ University of Galway - Intern
Developed innovation and creativity among the student body alongside the IdeasLab team. Engaged with and supported students partaking in challenges offered by IdeasLab. Assisted the School of Natural Science on their development of student engagement initiatives.
ICS Medical - Product Builder
Building Catheter prototypes for a new product to be brought to the market.
Celestica - Quality Control Operator
Trained in quality control, required great attention to detail. Inspected product for any defects, reporting any inconsistencies and uploading info to SAP.
PeterMark, Corrib S.C. Galway - Hair Stylist
Completed a 4 year apprenticeship programme in 2 and a half years. Developed excellent communication skills and an eye for detail. Gained a reputation for solving complex colour-corrections in salon.
Education
Computer Science and Information Technology - University of Galway
Currently enrolled in various modules for this semester, including Human Computer Interaction, Programming, Games Programming, Software Engineering, Database Systems, Networks and Data Communications, and Programming Paradigms.
In second year, completed a diverse range of modules, such as Object-Oriented Programming, Cyber Security, Statistics in Data Science, Software Engineering, Discrete Maths, Data Structures and Algorithms, Games Development, Introduction to Modeling, Linear Algebra, Networks and Data Communications, and Database Systems.
Sophie has experience developing Java-based assignments and working on a group Software Engineering Project that involved using tools like Figma, HTML, CSS, JavaScript, Node.js, Vue, and Firebase.
In first year, she covered modules in Programming (C), web development (HTML, CSS, JavaScript), computing systems, electrical engineering, professional skills, algorithms and information systems, and maths and physics.
Access Programme University of Galway - Diploma Science Engineering and Technology
Modules: Maths, Biology, Physics and Chemistry

Codecademy Pro - HTML & CSS
Completed a number of courses on web technologies over the course of the lockdown.
PeterMark Hairdressing College
Rice College Ennis - Leaving Certificate
Awards
Johnson and Johnson WISTEM2D
One of ten women chosen from women in Science and Engineering at the university as an award recipient from Johnson and Johnson WISTEM2D programme.
Social media profiles
LinkedIn https://www.linkedin.com/in/sophie-s-9ba7909a/
---
---