Fellow:Shelby Williams
Jump to navigation
Jump to search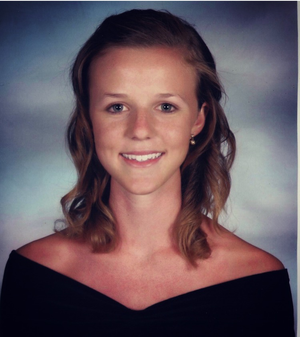 Junior Nursing Student at the Whitson-Hester School of Nursing
TENNESSEE TECHNOLOGICAL UNIVERSITY
(Knocks on door) Hi, I am Shelby Williams and I am a nursing student at Tennessee Technological University.
There it is, the beginning introduction made to every patient I come across, and while it is a good starting point, I never like to end there. Communication is key in any field, in healthcare especially. It builds trust and opens up more opportunity to understand the patient's primary concerns. Ultimately, this communication and understanding leads to more effective and beneficial patient care. I believe the same applies here but in a different aspect. You get to know me, I get to know you, and we build trust through our similarities and differences, communicate our concerns, and ultimately grow to innovate together.
So who is Shelby Williams, Student Nurse of TTU?
Shelby Williams is from Knoxville, TN and a local in Cookeville, TN. She is the only girl in a family of two sets of twins. She is Catholic and fan of podcasts by Fr. Mike Schmitz and TED Talks. She loves walking, coffee (!!!), all things dark chocolate, and enjoys the winter season the most. She was first introduced to UIF through a Fellow, Jacqueline Schulz, another nursing student at TTU. Since then her interest for the fellowship grew, and her understanding for innovation broadened.
As a member of the governing board for the Associated Scholars Guild of the TTU Honors Program, SGA Senator for Whitson Hester School of Nursing, scribe at the local ER, and nursing student Shelby enjoys making connections between and within the groups. The interdisciplinary aspect that the University Innovation Fellows encourage is what she loves the most, and she hopes to expand the type of interdisciplinary classes offered at Tennessee Technological University while researching and innovating healthcare.
Related Links
Tennessee Technological University
Tennessee Technological University Student Priorities

University Innovation Fellows
Fall 2016:
Shelby Williams
Spring 2016:
Spring 2015:
Spring 2014:
---
---