This site will go under maintenance from 25-11-2020 to 30-11-2020. It might not reachable during the maintenance period.
Fellow:Caroline Timpson
Jump to navigation
Jump to search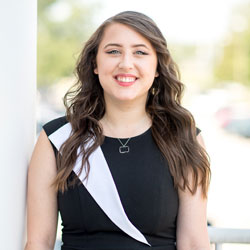 I am a sophomore Business Information Technology at Tennessee Tech University from Maryville, Tennessee. Like most people my age, am obsessed with the internet and social media. Instead of just liking and watching content, I decided to take a different path. I wanted to make this passion with technology and connectivity my lifelong career. This passion drove me to learn all about HTML coding and social media marketing. By constantly learning about these topics, I have been able to acquire two different internships doing what I truly enjoy. I have developed skills in marketing, branding, and communication. By adapting my thinking process in my day to day situations, I have been able to reach a broader number of students and increase the followers and connections on different social media platforms. Through my enthusiasm and curiosity about innovation in social media marketing, I have found valuable lessons about connecting as a team, managing projects, and creating things I am truly proud of.
Related Links
Tennessee Technological University
Tennessee Technological University Student Priorities

University Innovation Fellows
Fall 2016:
Caroline Timpson
Spring 2016:
Spring 2015:
Spring 2014:
---
---