This site will go under maintenance from 25-11-2020 to 30-11-2020. It might not reachable during the maintenance period.
Fellow:Sai Durga Prasad
Jump to navigation
Jump to search
Sai Durga Prasad Vankalapati an undergraduate studying Electronics and communication Engineering in Rajiv Gandhi University Of Knowledge Technologies ,Nuzvid .After a lot of exposure i find himself in entrepreneurship .
An energetic entrepreneur hungrily waiting to establish an enterprise that helps millions of Indians to live a better life. I can ideate and bring some extraordinary ideas into life. And  good at strategic planning.Trying  to setup a startup ecosystem in our campus.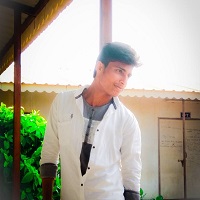 i have been working relentlessly on my ideas to turn into an enterprise . i want to work in different organisation which develop his organising ,leadership and management skills where he can build his network .He is working in campus organisations. i am interested to deal with day to day problems to find solutions .As am from a middle class family am working on the ideas which change the standards of middle class people. am an action planner for my team.Maintaining a healthy relationship with investors .looking for a ideastic,enthusiastic investor  .Certification from Google in online marketing . interested in robotics.I find myself in participating Hackathons,bootcamps and summits  to explore and to build network . love travelling around the world
team members
Campus Overview : http://universityinnovation.org/wiki/Rajiv_Gandhi_University_of_Knowledge_Technologies,_Nuzvid
Student Priorities : http://universityinnovation.org/wiki/Rajiv_Gandhi_University_of_Knowledge_Technologies,_Nuzvid_Student_Priorities
Landscape canvas link
https://docs.google.com/spreadsheets/d/18Q0A7HuGlTwqxAxze0IJyf2ok5Er81HgRu0Hw6mrVYk/edit#gid=0
design thinking
https://docs.google.com/document/d/1PI8iGJHpk5TAiYzUYPfEVX1Oc-WsXY0_iqfvtg0K8dU/edit?usp=sharing
Pitch Video : https://www.youtube.com/watch?v=V41cQSflTH0
[[Category:Student Contributors]]
---
---