Fellow:Rushikesaharsha
Jump to navigation
Jump to search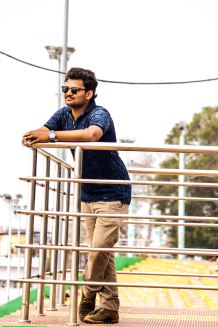 V.HarshaVardhan is  a University Innovation Fellowship candidate. He is an  undergraduate student with his major as Information Technology  at Aditya Engineering College, Surampalem, Andhra Pradesh, India.
He  wants to become a Successful Entrepreneur. His  Main Aim is To bring a Change in the Educational system Especially the Indian Educational System.
His  Main Aim is to Implement Practical Knowledge in every school and every collage along with theoretical Knowledge.So that every student can enhance their skills and able to find their passion. This lead him to the UIF Program. He is An Active Member Of N.S.S(National Service scheme) Which is a Government organisation. The main Motto of this organisation is to Serve The Society and Bring A Great Change in it. It mainly focuses on Conducting campaigns on national Issues,Blood Donation camps,Serving The People To Extreme Ends.
His Hobbies are:
Participating in Public speaking,(He has Awarded with consolation prize in District Wise Elocution Competition)
Playing Cricket
Reading Books(Inspirational Books about highly Successful person Like Steve jobs Which was Written by walter Isaascon)
Travelling(Which Makes him to Explore The Different parts Of the World and get to know about different cultures and different traditions)
Doing some home projects
On his campus he is interested in expanding the way of students communicate with each other.
Related Links

Team Members: Anirudh_Kaligotla , Rushikesaharsha , Satya_Akshith , Durgadinesh
Student Priorities: Aditya_Engineering_College_Student_Priorities
Landscape Canvas:  Aditya Engineering College Landscape Canvas
Pitch Video: Aditya Engineering College Pitch Video
---
---