Fellow:Richard Addyanto
Jump to navigation
Jump to search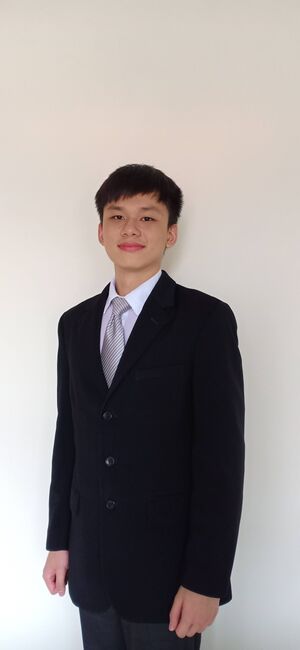 Name

Richard Addyanto

School (Cohort)

Universitas Indonesia (2021 cohort)

Majoring in

Electrical Engineering

Country

Indonesia

Email
Bio
School: Faculty of Engineering, Universitas Indonesia
What he does now: Product Management, Student Mentor at internnet Indonesia, Electrical Engineering Student
What that means: Building innovative products that help to address business problems, Helping other Indonesian students to learn product management and personal development.
Contact him about: Product Management, Entrepreneurship, Team Management, Startup Consulting, Problem Solving, Slide making
Email: richard.addyanto@ui.ac.id
Phone: (+62) 81999406777
Connect: https://www.linkedin.com/in/richardaddyanto/
Richard is a Final Year Electrical Engineering Student at Universitas Indonesia. Throughout his journey as an undergraduate he has experienced different on-campus activities and achieved a lot of failure and success.
As a guy who doesn't seem so interested in learning about electrical engineering theory and complex equations, he always seeks challenges to explore about innovation and entrepreneurship beyond my classrooms. Through failures and successes of running business case competitions, business plan competitions, starting online businesses, internship, and running organizations, He has learnt that there are so many opportunities that can help his friends at Universitas Indonesia to unleash their inner potential and bring positive impacts into their societies.
Prior to joining UIF, Richard has been elected to become Director of Education at IEEE Student Branch Universitas Indonesia where he helped professors and advisors at IEEE Indonesia Section to conduct a big annual event called IEEE Student Congress in Region 10. it was an online webinar that have been participated by more than 500 participants from universities in Indonesia. Richard led his team to invite notable speakers from C-Level and VP-Level of IEEE India, Japan, South Korea, and Australia as well as inviting the government officials (KEMENRISTEK and KOMINFO - the ministry of research and technology as well as the ministry of information and technology in Indonesia).
Aside from that, Richard has also been very active in learning about project management and consulting through ShARE Universitas Indonesia, a leadership and consulting training club at Universitas Indonesia. He was appointed to become a Vice Project Leader at ShARE Universitas Indonesia, handling a client project for Glints, SouthEast Asia's biggest hiring startup that needed help on improving the B2C and B2B business model of its online courses business, called Glints ExpertClass. He led 3 people in his team and coordinated with 10 people within his team to ensure smooth project execution. Throughout the 3 months journey of our project, his team managed to successfully conduct primary research with 10 HR stakeholders coming from different startups, 10 competitor interview, doing internal analysis of the company and delivering comprehensive recommendation for Glints.
He believes that Indonesia can increase its human resources to be more competitive in terms of innovation and entrepreneurship to create a better nation. He also believes that a big dream should start from a small action that can grow sustainably. Just like a famous quote that says "A journey of a thousand miles begins with a single step", he encourages everyone to start small and be consistent in what they do to create huge impact.
Team Members

Related Links
Achievements
XL Future Leaders Batch 8 Awardee
1st Winner and Favorite Winner of Bina Nusantara Business Case Competition with tiket.com
1st Runner of VUSION Business Case Competition
Social media profiles
https://www.linkedin.com/in/richardaddyanto/
https://www.instagram.com/richard_addyantos/
---
---