Fellow:Randall M Sherrell
Jump to navigation
Jump to search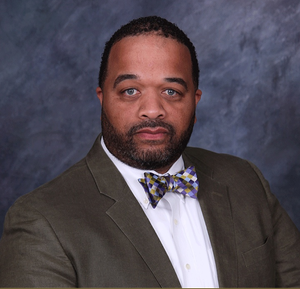 Name

Randall M Sherrell

School (Cohort)

Tennessee State University (2021 cohort)

Majoring in

Doctoral in Education

Country

United States

Email
Bio
Randall is committed to transforming the way leaders can achieve both individual and organizational excellence. With several years of management experience with a proven record of accomplishment for successfully empowering teams through coaching, effective feedback, mentoring, encouraging creativity, and rewarding efforts.
By subscribing to the belief that an innovative company cannot rest on its past successes, Randall often serves as the leader or facilitator for continuous improvement events. He has provided business consulting, knowledge expertise in strategic performance management methodologies, process assessment work, and the application of technologies to business. He is comfortable speaking to groups of varying sizes and experiences. He can be best described as a natural problem-solver whose uses of innovation and creativity to perform needs analysis, design, develop, deliver, and evaluate training initiatives is remarkable. Randall has also led and motivated all associates within the Revenue Cycle (e.g. Patient Access and PFS) to optimize the collection of revenue, improve revenue management processes and implement new approaches to increase efficiency, productivity, and revenue while improving the patient experience. He has well over 8 years in self-pay collections with an emphasis on analyzing vendor management, maintenance, and collection performance. Provided leadership and direction in AR management for provider-based radiology services by ensuring timely and accurate billing. Assisted in the implementation of protocols and streamlining processes for efficiency. Executed policies and procedures as it relates to accounting functions and compliance standards.
Randall is qualified and experienced in measuring and developing strengths and skills in order to significantly transform performance. He utilizes transformational leadership in his development of leaders in organizations. Randall has a proven track record of coaching with mentoring competencies to empower people from all walks of life to realize their destinies.
Achievements
Recipient of Several Community Service Awards President and CEO of The Achievement Insitute Member of Kappa Alpha Psi Fraternity, Inc. Member of 100 Black Men of South Metro
Social media profiles
Linkedin:linkedin.com/in/randall-sherrell Facebook Randall Sherrell Instagram: Sherrell45krt Twitter:@RandallSherrel3
---
---