Fellow:Preston Hare
Jump to navigation
Jump to search
Preston was born in Minneapolis, MN but has lived in Michigan, Indiana and resides currently in Colorado Springs,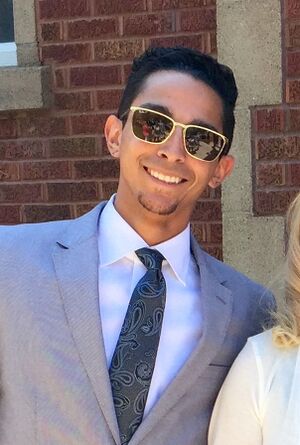 Colorado. He is pursuing a Bachelor of Innovation
TM
degree in business administration and globalization at the University of Colorado Colorado Springs(UCCS). He is currently a Teaching Assistant for Entrepreneurship in college of business. Preston has worked in numerous different start-ups, most currently, he is the president of Lot Spot Inc. While president of Lot Spot Inc., he has secured a municipal contracts and received grant funding from UCCS Green Action Fund. Preston recently was a part of UCCS Delegation, that was invited by the President of Vietnam, to participate and facilitate a U.S State Department sponsored E&I workshop in Hanoi, Vietnam. While there, he worked with students from multiple universities to create and E&I start-up environment for the current and future students. Preston is a very passionate person, is firm believer of diversity of thought and culture within the community and strives to connect all students the E&I community.
Related Links
University of Colorado at Colorado Springs
University of Colorado at Colorado Springs Student Priorities
Preston Hare