This site will go under maintenance from 25-11-2020 to 30-11-2020. It might not reachable during the maintenance period.
Fellow:Peter Delaney
Jump to navigation
Jump to search
Peter Delaney, Washington University in St. Louis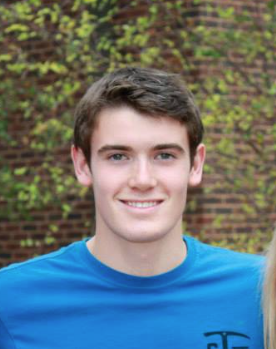 Peter is an undergraduate and pre-med student who is a Florence Moog Honorary Scholar at Washington University in St. Louis. He has had an interest in research and innovation for a number of years; he received the American Gastroenterological Association Student Research Fellowship Award for research performed as an Anderson Scholar at University School and Case Western Reserve University, which he presented at DDW and the International Cytokine Society. Peter filed for a provisional patent during high school, and subsequently interned in product development and innovation with the Director of Technology Management at University Hospitals Case Medical Center. Peter has also interned with Socrates Analytics, a healthcare analytics startup based out of Cleveland, Ohio, for which he designed an algorithm to rate physicians' operational performance, now part of the patented analytical software interface. While at Wash U, Peter co-founded Bear Studios, the first student-run business accelerator on campus, to connect student/faculty entrepreneurs with business ideas to student with skills in coding, graphic design, marketing, and business to catalyze ideation and business generation. He co-manages a team of 11 students, worked with a number of ventures in different industries, and has successfully coordinated a partnership with a regional St. Louis incubator. Bear Studios has been endorsed by the Skandalaris Center for Entrepreneurship and the Olin Undergraduate Business School at Washington University. He is passionate about innovation and entrepreneurship and has a goal of facilitating idea generation for students at Washington University and is excited to continue this journey through the UIF program.
Related Links
Washington University in St. Louis
Washington State University in St. Louis Student Priorities
University Innovation Fellows
Spring 2016:
Peter_Delaney
Spring 2015
Fall 2012
Blake Marggraff