Fellow:Pankhuri Srivastava
Jump to navigation
Jump to search
She is an undergraduate student, pursuing a degree in Bachelors of Technology in Electrical and Electronics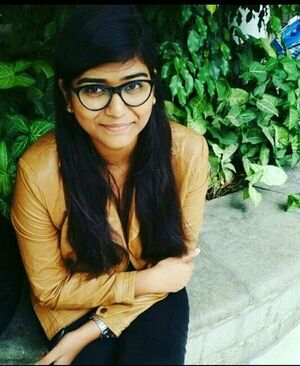 at Ajay Kumar Garg Engineering College. She did her basic schooling from the city of Lucknow in Uttar Pradesh, India.
She is a self-taught web developer who is hardworking and passionate about her work. She believes in grabbing opportunities as they come and in achieving excellence in every field.
She is a coordinator at Student Platform for Engineering Excellence Development (SPEED) under the Department of TIFAC-CORE, and a Technical Associate at the TIFAC-CORE Department of the College. In addition to this she is also a coordinator at OORJA (Electrical Club of the College), a member of Entrepreneurship Cell of the College, and is working as the Student Lead at Google's Developer Student Club (a mobile development club at the college, set up in association with Google India). She is a Certified Trainee at NI-Lab View, and is currently working on a project under the Ministry of Science and Technology. She has also been, in the past a Coordinator at various college events, both technical and managerial.

She likes to learn about, and teach new technologies. She loves exploring new places and trying out cuisines.  
---
---