Fellow:Mickey Thiry
Jump to navigation
Jump to search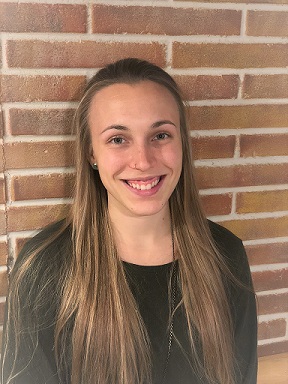 Mickey Thiry is a University Innovation Fellow attending MSOE in pursuit of a degree in Architectural Engineering opens a world of opportunities for me as a student. I am proud of my university because it offers an academic challenge, personal relationships with students and faculty, hands-on lab experience, career opportunities, and endless rewards. I aim to push my mathematic and scientific abilities, earn a degree that will allow me to help others, and engage myself in the rigorous academics of a quarter system. MSOE faculty have a plethora of knowledge and connections that are just a conversation away. A degree from MSOE is a reward that signifies student dedication and a passion for engineering. After graduation, I aim to continue working with HVAC systems in the mechanical department.
On campus, I am involved in several organizations that are both professional and special interest. As the Publicity Director for Student Union Board, I advertise student-led events by utilizing social media, posters and ads, word-of-mouth, and information tables. I also hold a job on campus with Student Life, in which I am responsible for creating ads for student events, being a leader for school activities, and developing ideas that will enhance the living-learning community at MSOE. Speaking of leadership, this past quarter has introduced new initiatives into my life including the Virtual Design in Construction Competition Team that will take place in Reno, and the MSOE Strategic Planning Committee which is led by our own President, Dr. Walz. Off campus, I am busy working and pursuing my personal interests. I currently work at Exp US Services as a mechanical building systems intern.
Besides all things fall, I enjoy reading in my hammock, baking, running half marathons (hopefully a full marathon in the near future), rock-climbing, hiking, biking, and pouring latte art. My number one hobby, however, is getting lost in the arts. I am a painter and a drawer, and love to find time to practice my artistic nature. I am a traveler. Between Germany, Switzerland, Canada, Austria, and London, I have only just begun a lifetime of adventures. Finally, I have a passion for learning, and for creating the best version of me that I possibly can with every opportunity that I am given.
---
---