Fellow:Michelle Gibbons
Jump to navigation
Jump to search
Michelle Gibbons is a University Innovation Fellow and an undergraduate student studying History & Social Studies Education with a Global/Intercultural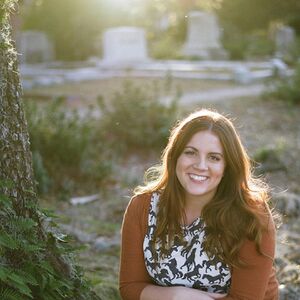 Distinction at Utah Valley University (UVU). Her focuses include Globalization and Psychology. Gibbons is originally from American Fork, UT, where she lived until 2011 when she moved to Logan, UT for college at Utah State University. After exploring her love for people and possible career paths, Michelle served a full time mission for the Church of Jesus Christ of Latter-Day Saints in Long Beach, CA. After returnning home, she traveled around to learn more about herself and her passions. She formed an event planning start up called Michelle Corinne Events until realizing that teaching is her true passion which meant returning to school. She transferred to Utah Valley University to pursue a degree that would better prepare her for her intended career. There, she was exposed to the University Innovation Fellows as a senior. 
At Utah Valley University, Michelle is involved with the Phil Alpha Theta Honors Society and the School of Education Creative Learning Studio. In addition, she has worked for the University as an Undergraduate Assistant. In her spare time, she reads, spents quite a bit of time outdoors, and is very involved with her friends/family. 
From a very young age, Michelle was interested in innovation. Growing up, she was also very heavily involved in student council, leading her to a full time scholarship and position as a 2011 University Ambassador at Utah State University.  In 2011, Gibbons became a recipient of the Women in Leadership Scholarship, awarded for her vision and efforts in changing her community. Gibbons is passionate about communication, both as a discipline and as practice. This passion has led her to participate in multiple workshop series and deep involvement in local politcs/campaigns.  On her campus, she is interested in expanding the way future educators learn to advocate for themselves at every level, but especially the legislative.
---
---