This site will go under maintenance from 25-11-2020 to 30-11-2020. It might not reachable during the maintenance period.
Fellow:Michael Rauco
Jump to navigation
Jump to search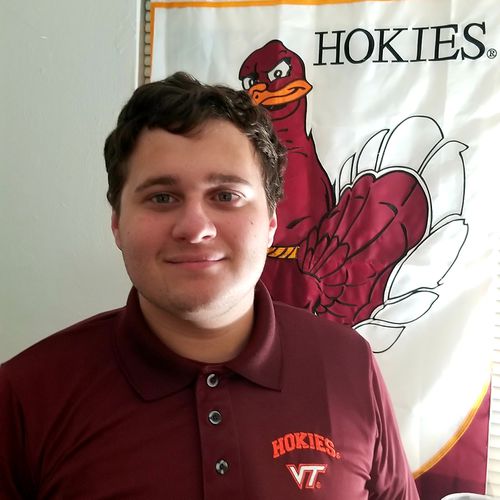 Michael Rauco is an undergraduate student at Virginia Polytechnic Institute and State University (Virginia Tech) that is curently a sophomore studying biochemistry. Michael is from Pottstown, Pennsylvania. At a young age, Michael was inspired by The Eagles and Lynard Skynard to learn to play the guitar and drumset. Michael is also involved in the biochemistry club and plans on joining the amateur musician's club. He also plays recreational sports in his free time, including football and tennis. Michael believes that these passions, along with his newfound knowledge in biochemistry, will allow him to make a positive impact on the world around him. 
Michael feels that being part of the University Innovation Fellows at Virginia Tech will help him learn to break out of his comfort zone in a team-based environment while simultaneously using the program to make a positive impact on the university. Michael is excited to work with his fellow candidates—Alisha Bajaj, William Makowski, and Isabela Nunez Nova—to positively impact his campus and community.
RELATED LINKS
---
Virginia Tech Student Priorities
Fall 2019 Fellows
---
---