Fellow:Marius Yo Schmich
Jump to navigation
Jump to search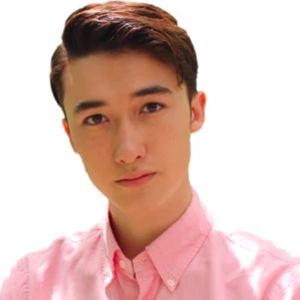 Name

Marius Yo Schmich

School (Cohort)

Sophia University (2020 cohort)

Majoring in

Liberal Arts: Politics & Anthropology

Country

Japan

Email
Bio
Marius Yo Schmich is a student at the Sophia University in Tokyo and will be graduating in March 2022 with a Liberal Arts degree in Politics and Anthropology. He was born in Heidelberg, a town famous for its university in Germany, and moved to Japan when 11. Growing up in a multicultural environment due to his German father and Taiwanese/ Japanese mother, he enjoyed learning about differences in those cultures from a young age, which made him interested in studying politics and anthropology. Recently, he has found a new passion for learning about the intersection of politics and philosophy. While currently being a Sophia student, simultaneously, he works as an idol/ artist. Joining the entertainment industry from the age of 11 enabled him to understand the amount of responsibility that follows such a platform.
He very much appreciates nature, especially when hiking or riding the bicycle. Spending time traveling has become his way of finding new inspiration and to escape the hectic city or stressful work & study environment. His family's support has been tremendously important to his journey, and he never stops seeking advice from them and his friends.
Marius knew from an early age that his happiness came from helping others. Part of his reason for joining the entertainment industry was to make people happy. He has spent time volunteering in areas devasted by natural disasters, such as earthquakes and typhoons, raising awareness about the devastations to collect donations for organizations working with survivors. In the future, he also hopes to become more active in encouraging the younger generation to become more involved in politics.
Achievements
In 2017, Marius participated at the Global Citizens Youth Summit on the Havard Campus and helped the Global Citizens Initiative organize the 2019 Global Citizens Youth Summit in Tokyo.
In 2019, he won with four other beautiful teammates, the Social & Innovative Entrepreneurship Bootcamp, facilitated by MIT in Brisbane.
He is currently on a Japanese fashion magazine's column called "One step at a time," discussing different Sustainable Development Goals every month with different inspiring women working in various industries.
Social media profiles
---
---