Faculty Champion:Magdalena Ionescu
Jump to navigation
Jump to search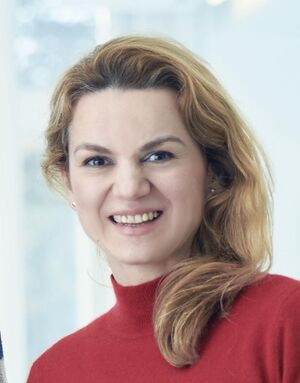 Title: Part-time Lecturer
Department: Faculty of Liberal Arts, Faculty of Law
Institution: Sophia University
(Home university Reitaku University, Faculty of Global Studies, Associate Professor)
Bio
Born in Bucharest, Romania during the communist era, I was from a very early age fascinated with anything and everything coming from the other side of the Iron Curtain. Banned English magazines, movies and especially music represented an escape from what I then perceived as the dull, colorless local culture. The 1989 Romanian revolution brought in sweeping changes, both painful adjustments but also previously unthinkable opportunities. Following my passion, I immersed myself in the study of foreign cultures and languages, self-teaching myself Japanese. At the end of the 1990s I came to Japan to pursue my higher education.
In what was to represent the first dig into my own "archeology of the self", I explored my country's political past during my BA studies at Sophia University's Faculty of Comparative Culture (now Faculty of Liberal Arts), specializing in the fields of political science and history. Upon graduation, having transited from the Romanian post-communist reality of deepening poverty to the Japanese material extravagance, I realized I needed to understand the socio-economic reality that I was experiencing, and so I joined the University of Tokyo's Program in Human Security, from where I obtained my MA and PhD degrees.
My childhood dream was to become an educator. I am currently living that dream. Going through various (communist, post-communist and liberal) education systems has given me a multidimensional understanding into the power of education. Pursued for the aim of individual discovery and growth, education has the power to unleash the innate potential that each and every one of us holds within. Like a seed germinating in the appropriate soil, the right educational environment will enable an individual to reach his/her full potential.
Although officially participating in the Stanford University Innovation Program as a Champion for the 2020 Sophia University cohort, this environment has also nurtured my own "educator seed". Going forward I hope that, through the knowledge and skills acquired here, I will be better able to provide the support and the inspiration for my students to continuously strive to "better their best", thus empowering themselves and inspiring others in the process.
---
---